Post TikTok Ban, Faisal Shaikh AKA Mr Faisu Ups His Instagram Game; Teams Up With TikToker Natasha Singh For A ROFL Worthy Video - WATCH
Post TikTok ban, Faisal Shaikh aka Mr. Faisu is sharing some really hilarious videos on Instagram, this time he teamed up with TikToker Natasha Singh, watch!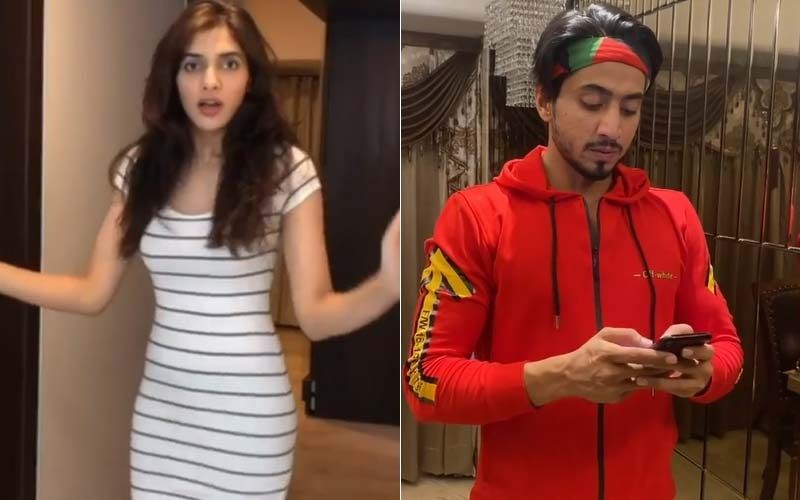 It was a few days ago that the Government of India announced a ban of 59 Chinese mobile applications including social media platforms such as TikTok, Helo, among others. The decision was applauded by many people, including several TikTok users. TikTok has been taken down, and that also means popular TikTok stars such as Faisal Shaikh, Jannat Zubair, Riyaz Aly, and others stand to lose millions of followers. Faisal Shaikh aka Mr Faisu had over 31.5 million followers on TikTok. However, now that the app is gone, that has not deterred him from making great content, and we now get to see them on Instagram.
Faisal Shaikh may not be available for his fans on TikTok anymore, but that doesn't mean he has stopped creating content. He has been making some hilarious videos for his fans, and has been posting on Instagram. Faisal also has a massive following on Instagram- 12.6 million followers to be precise. His latest video is quite funny and relatable and for this one, he has collaborated with TikToker Natasha Singh. Natasha Singh also had about a million followers on TikTok, and is known for her comedy video clips, dancing videos.
This video shared by Mr. Faisu is a hilarious one that shows him calling Natasha, who just woke up. On seeing his call, she rushes to get dressed, put on her makeup. After that, she picks up the call, and Faisal says, "Kitni cute lag rahi ho," to which she replies she just woke up. Take a look at the video:
Image Source: Instagram/mr_faisu_07