Post TikTok Ban In India, Faisal Shaikh Aka Mr Faisu Says 'Keep Going' As He Shares A Hilarious Video With His Squad-WATCH
After the ban of Chinese based video app TikTok in the country, TikTok star Faisal Shaikh aka Mr Faisu shares a hilarious video with his squad and talks about how one must 'keep going'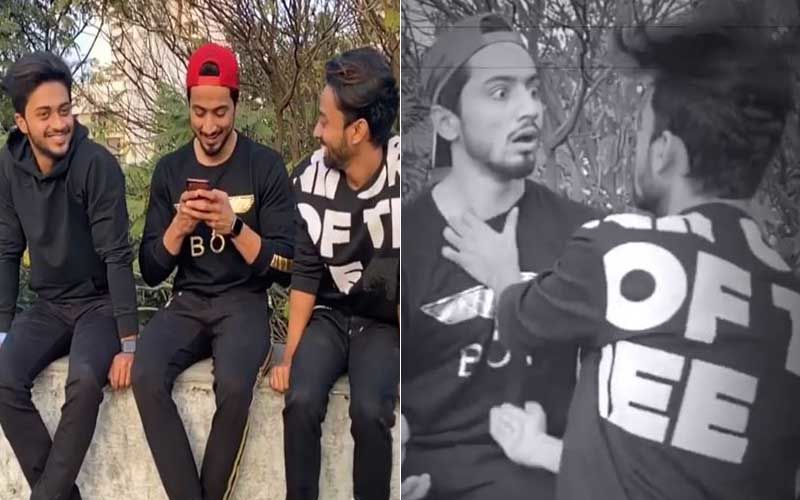 A few days back, the Government of India announced a ban on 59 Chinese applications. The ban was imposed amidst the rising border tensions between India and China in the several disputed areas of Eastern Ladakh. While the decision was accepted with open arms by TikTokers, TikTok star Faisal Shaikh aka Mr Faisu has been doing his best to up his Instagram game now. Now, after losing more than a million followers on TikTok, Faisal Shaikh aka Mr Faisu shares a hilarious video with his squad. Sharing the funny video with his team, Mr Faisu talks about how one must 'keep going'.
On Instagram, Faisal Shaikh shared the video and captioned it, "@mr_sohu @hasnaink07.#keepgoing #keepmotivating #faisusquad #kbye." The video Mr Faisu shared features Faisal Shaikh, Hasnain Khan, and Sohail having a brotherly conversation. In the video, Mr Faisu shares how he has finally managed to impress his friend's girlfriend. Moving on, as the banter between the boys continues, the friend his highly upset with Faisal for trying to steal his girl.
As the other friend starts questioning Faisal Shaikh to show him a picture of his love interest, the other friend suggests him to not do so. The banter between the boys continues and Faisal finally shares a picture of his love interest. The boys then get into a hilarious fight with Faisal getting beaten up by his friend. While Mr Faisu shared the fun banter on his social media, he also mentioned how he will continue to motivate his fans and keep going.
Image source: Instagram/ Faisal Shaikh