Post TikTok Ban, Jannat Zubair Says There's A Lot Of Pressure Being On Social Media: 'There's A Life Beyond Followers And Comments'
Jannat Zubair supported the government's decision to ban TikTok and other Chinese apps, and also added that a balance in life is must and that there's a life beyond likes, followers and comments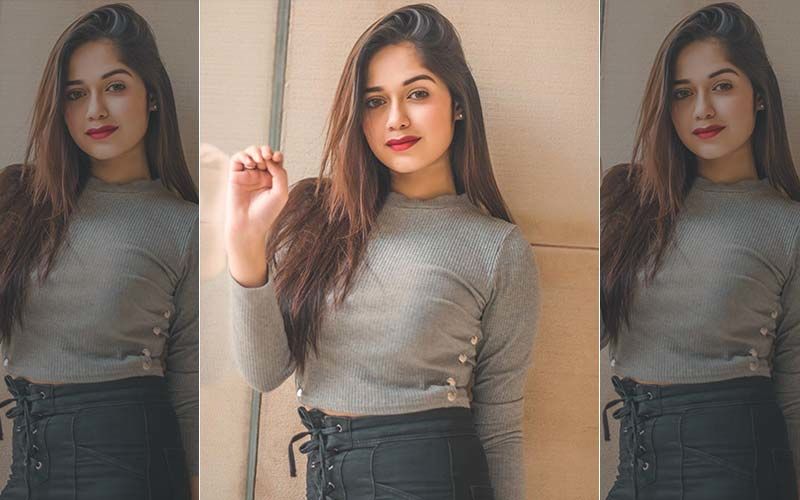 It was a week ago that the Government of India announced the ban of a total of 59 Chinese mobile applications including social media platforms such as TikTok, Helo, among others. This decision was planned to ensure the safety and sovereignty of Indian cyberspace, and many celebrities as well as TikTok stars themselves applauded the Government's move. Jannat Zubair, one of the most popular TikTokers has also supported the Government's decision of banning the app. In a recent interview, she revealed how there's so much pressure these days being on social media, but a balance in life is must.
Speaking with Hindustan Times, Jannat said how there's immense pressure and competition about being on social media especially among teenagers and college-going students. Everyone wants to increase their number of followers, likes and comments on their posts. "It is also about peer-pressure and that can sometimes affect people badly. I think there is a life beyond social media and while some people think having millions of followers is enough but the people in your real life matter more. There is a life beyond like, followers and comments. People should understand that a balance is a must because when you need help in real life, it's your family and friends who will be there for you," said Jannat.
Jannat had over 28 million followers on TikTok, but she said she isn't feeling bad about the ban. She said that she is on other platforms as well where fans can interact with her and check out her videos.
Meanwhile, speaking with SpotboyE, Jannat Zubair had said that not just her, her entire family has welcomed the government's decision. "As we all know that our government has banned TikTok and other Chinese applications. I would just like to say that I totally support this ban and boycott the App. Not just me, my entire family also supports it without any doubts as there is nothing more important than our country, people and soldiers. Aage bhi jo bhi guidelines, rules aur regulations aayenge, vo bhi ham follow karenge with all due respect," she said.
ALSO READ: TikTok Stars Riyaz Aly, Jannat Zubair, Mr Faisu In Trouble Over TikTok Ban In India? Could Lose Over 100 Million Followers When Chinese App Goes Kaput
Image Source: Instagram/jannatzubair29