Prince Harry Accuses His Father Prince Charles Of Making Him 'Suffer' As A Child; Slams Him For 'Not Making It Right' For His Two Sons
In 'The Me You Can't See' documentary, Prince Harry claimed that his father Prince Charles made him suffer as a child. He went on to reveal some shocking details. Read on!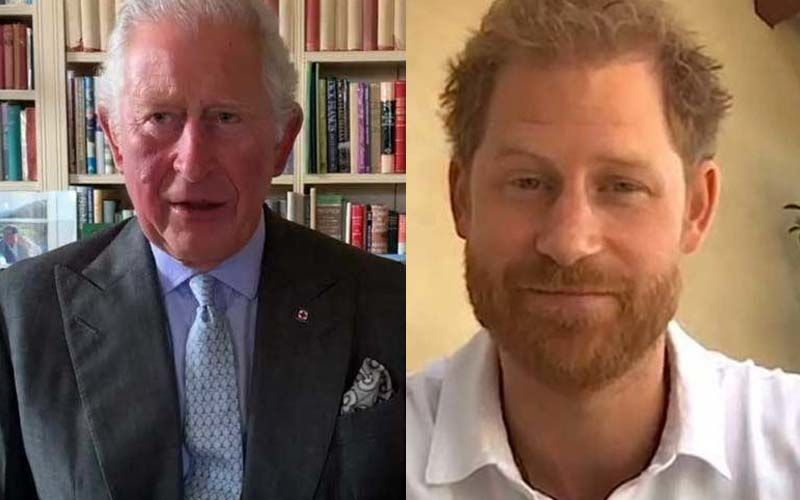 'The Me You Can't See', a new documentary series about mental health on Apple TV+ is currently creating a huge buzz. Prince Harry, who left the Royal Family in the UK and shifted to the US with his wife Meghan and son Archie revealed a lot of shocking details about the family and how he was made to suffer as a child by Prince Charles after Princess Diana's death.
In the docu-series, Harry revealed that his family did not speak about his mother Princess Diana's death and expected him to deal with the resulting press attention and mental distress. He said, 'My father used to say to me when I was younger, he used to say to both William and I, 'Well, it was like that for me so it's going to be like that for you.' The Duke of Sussex further added, 'That doesn't make sense. Just because you suffered, that doesn't mean your kids have to suffer. In fact, quite the opposite. If you suffered, do everything you can to make sure that whatever negative experiences you had, you can make it right for your kids.'
Much to everyone's shock, Harry said that losing his mother made him turn to alcohol. 'I was willing to drink, I was willing to take drugs. I was willing to try and do the things that made me feel like I was feeling. But I slowly became aware, OK, I wasn't drinking Monday to Friday, but I would probably drink a week's worth in one day on a Friday or a Saturday night.' He said that he felt trapped by his family.
The Duke of Sussex also described how he is still haunted by the sound of hooves after being forced to watch his mother's coffin pass him on The Mall. He said at 12 he already knew, 'I didn't want the life.'
Image Source:Instagram/englandrugby/theroyalfamily