Prince Harry And Meghan Markle Refute Reports Of Not Asking Queen Elizabeth Before Naming Their Daughter 'Lilibet'; Queen Was 'Supportive'
Prince Harry and Meghan Markle denied reports that they didn't ask Queen Elizabeth before naming their daughter Lilibet. The spokesperson of Duke and Duchess of Sussex reveals the Queen was supportive. Read on!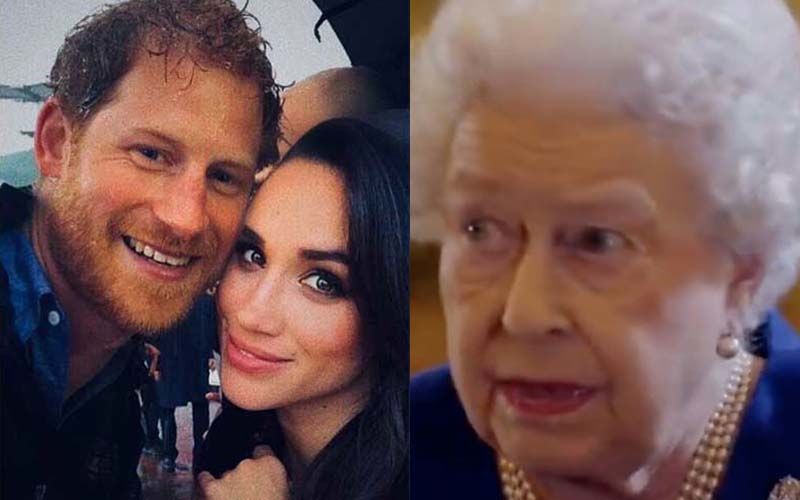 Prince Harry and Meghan Markle announced the birth of their second child, a baby girl a few days ago. It was revealed that the child is named Lilibet 'Lili' Diana Mountbatten-Windsor, and she weighed in at 7lbs, 11 oz at birth. Prince Harry and Meghan named their daughter after the Royal family's nickname for the Queen, the baby's great-grandmother. Her middle name 'Diana' is in honour of her late grandmother, the Princess of Wales.
A BBC report, citing an unnamed Buckingham Palace source, had earlier reported that Prince Harry and Meghan Markle never checked with the Queen whether they can use the moniker before naming their daughter 'Lilibet'. A spokesperson for the Duke of Sussex said that Prince Harry spoke with the Queen before announcing his daughter's name and she was supportive of his decision.
A spokesperson for Duke and Duchess of Sussex told PEOPLE in a statement, 'The Duke spoke with his family in advance of the announcement, in fact, his grandmother was the first family member he called. During that conversation, he shared their hope of naming their daughter Lilibet in her honour. Had she not been supportive, they would not have used the name.'
Prince Harry and Meghan Markle tied the knot at Windsor Castle in May 2018. They welcomed their first child, a son, Archie in 2019. The couple welcomed their second child on June 4, 2021. An official statement shared on the Archewell Foundation website said, 'Lili was born on Friday, June 4 at 11: 40 a.m. in the trusted care of the doctors and staff at Santa Barbara Cottage Hospital in Santa Barbara, CA. She weighed 7 lbs 11 oz. Both mother and child are healthy and well, and settling in at home.'
Image Source:Pinterest/YouTube/CBSThisMorning