Prince Harry And Prince William Will NOT Walk Side By Side At Prince Philip's Funeral - Details Inside
Prince Philip's funeral is all set to take place tomorrow i.e. April 17. The details released by Buckingham Palace reveal that Prince Harry and Prince William will walk apart for their grandfather's funeral. Read on!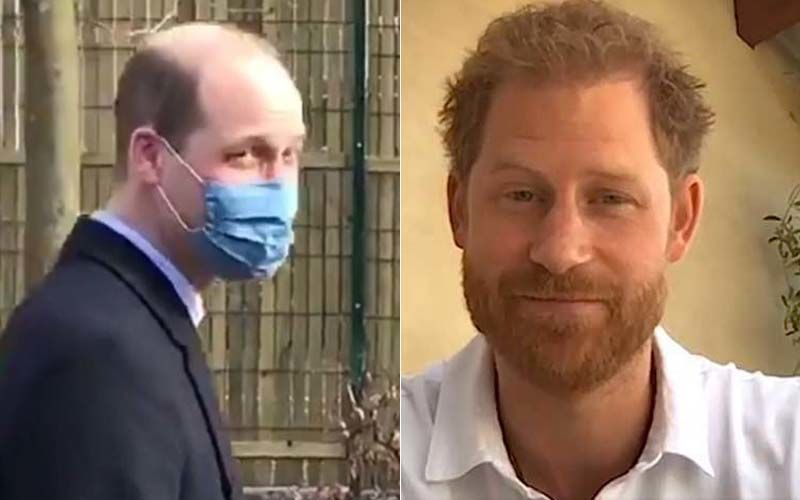 Prince Philip, Duke of Edinburgh, husband and confidant of the UK's Queen Elizabeth II passed away at Windsor Castle on Friday. Prince Philip's funeral is all set to take place on April 17. And now, as per the details revealed by Buckingham Palace, Prince Harry and Prince William will not be walking side by side at the funeral of their grandfather. The brothers will join family members in walking behind their grandfather's coffin, however, Peter Phillips, Prince Harry and Prince William's cousin will walk between them.
For the second procession, Prince William will walk with his cousin with Prince Harry behind them. They further added, "This is a funeral and we are not going to be drawn into perceptions of drama. The arrangements have been agreed and represent Her Majesty's wishes."
The news comes after Prince Harry and Meghan Markle gave an explosive interview to Oprah Winfrey about their relationship with the royal family. A few days ago, it was reported that Prince William is still upset and angry. The reports also stated that he misses his younger brother but believes that their relationship will heal with time.
.@GayleKing checked in with Prince Harry & Meghan this weekend:

"Harry has talked to his brother and he has talked to his father, too. The word I was given was those conversations were not productive. But they are glad that they have at least started a conversation." pic.twitter.com/fe0ATukkYw

— CBS This Morning (@CBSThisMorning) March 16, 2021
Sources close to Prince William spoke to the UK's Sunday Times and revealed how he is coping amid his brother's absence. "Once he got over the anger of how things happened, he was left with the absence of his brother. They shared everything about their lives, an office, a foundation, meetings together most days and there was a lot of fun along the way. He'll miss it forever," the source revealed.
Image Source:Twitter/Instagram/englandrugby