Prince Harry-Meghan Markle's Oprah Winfrey Interview: Couple Speaks About Late Mother Princess Diana's 'Unbelievably Tough' Life - VIDEO
In the small clip of Prince Harry and Meghan Markle's interview with Oprah Winfrey, the couple talks about their royal life and Prince Harry's late mother Princess Diana's 'unbelievably tough' life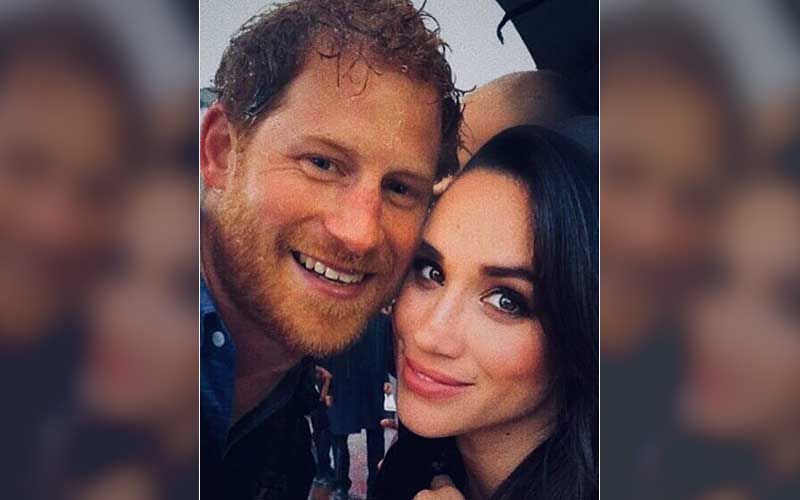 As reported, The former Duke and Duchess of Sussex, Prince Harry and Meghan Markle have given an interview to the legendary talk show host, Oprah Winfrey where they will be shedding some light on their royal and personal life. Ever since they stepped down from their royal duties, it has set everyone's tongues wagging. Speaking about the same, the couple talked about the process of separating from the royal life and about the 'unbelievably tough' life of their late mother Princess Diana who had to find her way alone during her marriage and after she and Prince Charles divorced.
"I'm just really relieved and happy to be sitting here talking to you with my wife by my side because I can't begin to imagine what it must have been like for her going through this process by herself all those years ago," Harry said in the interview, adding, "because it's been unbelievably tough for the two of us." The small clip also showcases a throwback picture of Princess Diana with little Harry in her arms. For the interview, we see Harry wearing a grey suit with a white shirt while pregnant Meghan looks charming as she picked a black dress with white embroidery work on it.
Speaking about her pregnancy, as per PEOPLE, a spokesperson confirmed that Archie is going to be a big brother and the former Duke and Duchess of Sussex are overjoyed to be expecting their second child. A photograph of the couple with Meghan flaunting her baby bump made its way to the internet which was shot by Misan Harriman who even shared the picture on Twitter.
Image source: Pinterest