Puri Jagannadh's LEAKED Audio Call With Liger's Distributors Threatening To Protest Goes VIRAL; Filmmaker Asks, 'Are You Blackmailing Me?'
A leaked phone conversation between Puri Jagannadh and Liger distributors threatening to protest against him has gone viral on social media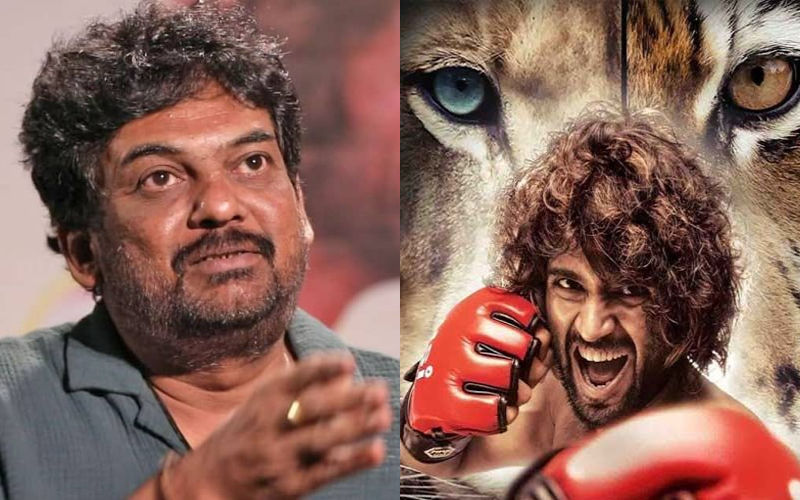 Puri Jagannadh's latest offering 'Liger' starring Vijay Deverakonda and Ananya Panday was a big flop at the box office. As per reports, while Vijay is still trying to cope up with its failure, Puri has been trying to compensate for the losses. Amidst this, a leaked phone conversation between Puri Jagannadh and Liger distributors-demanding for the money has gone viral on social media. The distributors allegedly threatened to stage a protest against Jagannadh at his house for not returning their money.
It was filmmaker Ram Gopal Varma who shared the screenshot of a WhatsApp message in Telugu. It read, "A total of 83 distributors were Liger's victims. We're going to Puri Jagannadh house on 27th of this month to do dharna. Therefore, each exhibitor should bring clothes for a minimum of 4 days to stay. If no one dares to come forward, then their names will be removed from the list of beneficiaries and will not be incurred losses. You won't get a call from us if no one comes that day. And no information will be provided. It would be great if everyone could come." A
LSO READ:Liger Film REVIEW: This Vijay Deverakonda And Ananya Pandey Torture Sets New Standards In Bad Filmmaking; HERE'S WHY!
Following this, the audio of Puri Jagannadh hitting back at the distributors for blackmailing him is doing rounds on the internet. Reportedly, the ace director told the distributors on the call, "Are you blackmailing me? I don't have to pay anyone back. Unfortunately, they are at loss, so I promised to help them. We have already spoken to the buyers. We said that we fixed an amount. They agreed. We asked for one month's time. Because I have to get some amount."
Jagannadh went on to add, "If you overact like this even after saying that we will support, you will not be provided what we offer. I have nothing to do with exhibitors. We are all gambling here. We are playing poker. Some will play, and some will be lost. Am I asking anyone if I am lost? If the film is a big hit, I have to do many things to collect from the buyers. From 'Pokiri' to 'iSmart Shankar', I have a lot of money due from buyers. Will the buyers association to collect the amount on my behalf of me?."
Meanwhile, Liger was released on August 25, 2022, in five languages and tanked at the box office. The film marked Vijay's highly-awaited Bollywood debut but he failed to impress the audience. The Arjun Reddy actor has now again shifted his all focus to South films.