Queen Elizabeth II Admits Feeling 'Exhausted' After Battle With COVID-19, Says 'This Horrible Pandemic. It's not a nice result.'
Queen Elizabeth II made her admission in a video call with NHS staff and patients last week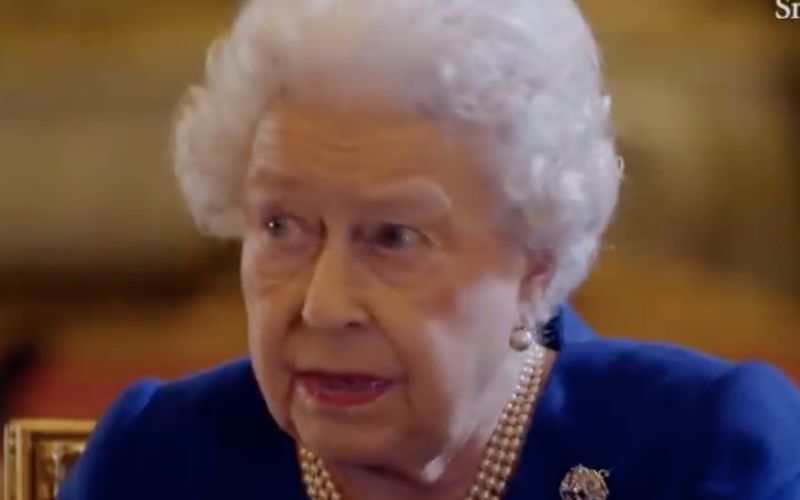 In a shocking turn of events, The Queen has revealed that she was lefty 'very tired and exhausted' after contracting the COVID-19. The recent revealtion comes during a virtual meeting of hospital staff in London.

Her Majesty was unfortunately tested positive for the virus in February and had what Buckingham Palace described as "mild cold-like symptoms".
The 95-year-old monarch made her admission in a video call with NHS staff and patients last week and said: "It does leave one very tired and exhausted, doesn't it? This horrible pandemic. It's not a nice result."
While she had her weekly audience with the Prime Minister, she did not appear on scheduled video calls. In a conversation with Asef Hussain, one of 800 people treated at the north-east London hospital, which was built in five weeks during the pandemic to meet demand.
Hussain was the third member of his family to go to hospital with COVID-19 when he fell ill in December 2020. His brother died, followed by his father, who passed away while Mr Hussain was on a ventilator.
He informed the Queen that his wife Shamima, called 999 after he struggled to catch his breath.
He told the Queen that his wife, Shamima, called 999 after he struggled to catch his breath.
To which Queen replied: "It obviously was a very frightening experience to have Covid very badly, wasn't it?" Later, Mr Siddiqi said: "I think what made it worse was being by themselves." "Exactly. So they were alone, too," the Queen remarked.
Mireia Lopez Rey Ferrer, senior sister, said that the intensive care unit had been 'unrecognisable' with so many patients. "As nurses we made sure they were not alone," she said.
'We held their hands, we wiped their tears, and we provided comfort. It felt at times that we were running a marathon with no finish line.'
"It must have been a terrible time for all of you," the Queen said. "Not seeing your own families and also working so very hard... That [was] the unusual part of it wasn't it, not being able to meet your relatives and being isolated."
Asef Hussain, a former patient, explained how he and his family had contracted Covid in December 2020. His father and brother were also treated at the unit for Covid before they passed away.
Image Source: Instagram