Queen Elizabeth II DEAD: Her Majesty's 'Cause Of Death Kept Secret' By NRS; Death Certificate Not Released
Registration Act of 1836, which was signed into law by King William IV, sets legal requirements for births, deaths, and marriages, that details of the cause of death do not apply to monarchs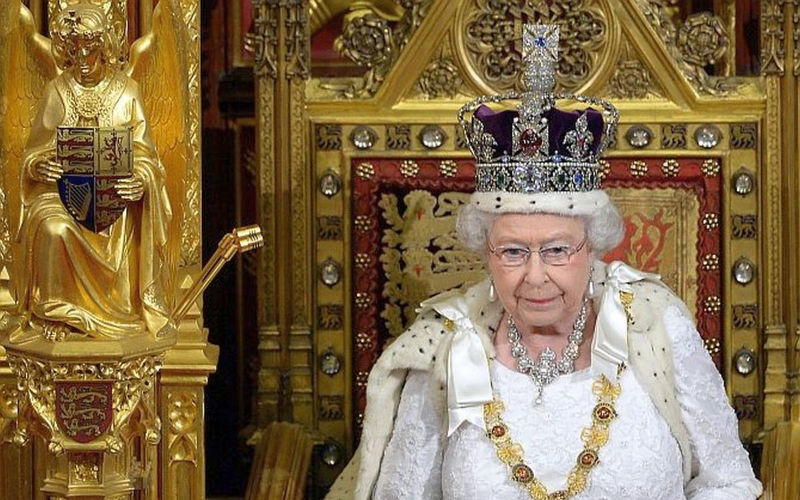 Queen Elizabeth II's demise sent tremors across the world! She passed away at her Balmoral Estate on September 8, and the cause of her death has been 'kept a secret' by the Scottish authorities, the Daily Star has reported. Her death certificate, which is a matter of public record, has not been released yet.

The Daily Star report quoted a source saying, "National Records of Scotland (NRS) - a Scottish Government department – has mysteriously blocked all attempts by media organisations to obtain the certificate."
Meanwhile, people have reportedly requested a copy of the document that would reveal the details from the cause to when exactly did Queen Elizabeth die. However, so far, there has been no word on it.
The government of the UK states that the Registration Act of 1836, which was signed into law by King William IV sets out the legal requirements for births, deaths, and marriages, that details of the cause of death do not apply to monarchs.
The legislation stated that it is "to provide the Means for a complete Register of the Births, Deaths, and Marriages of His Majesty's Subjects in England."
Earlier, when Prince Philip passed away in April 2021 at the age of 99, no such demands or announcement was made. But a month later, it emerged that his cause of death had been recorded as "old age" by the head of the royal medical household, Sir Huw Thomas, as reported by Wales Online.
As per the latest reports, Her Majesty passed away which was described as 'peaceful' by the royal palace at her summer residence at Balmoral Castle in Scotland, has a different legal structure.
Under the Registration of Births, Deaths, and Marriages (Scotland) Act of 1965, all deaths must be registered within seven days and this includes the submission of a death certificate to a registrar, reports Daily Star.
A Daily Star report suggests that the NRS on the eve of the royal mourning period, a spokesperson said, "We don't have any further information to add at this time."
But soon, the department issued a statement saying, "As you are aware, NRS has been unable to provide you with an update during the Royal Mourning period. We can now confirm the death of Her Majesty The Queen was registered in Aberdeenshire on 16th September and an extract will be made available in due course."
Image Source: Instagram