Rashmika Mandanna Gets TROLLED For Lying About Being A Vegetarian After She Eats Non-Veg Burger; Netizens Say 'She Is A Big Time Liar'
Netizens troll Rashmika Mandanna after she eats a non-veg burger in a new ad while she is a vegetarian in real life!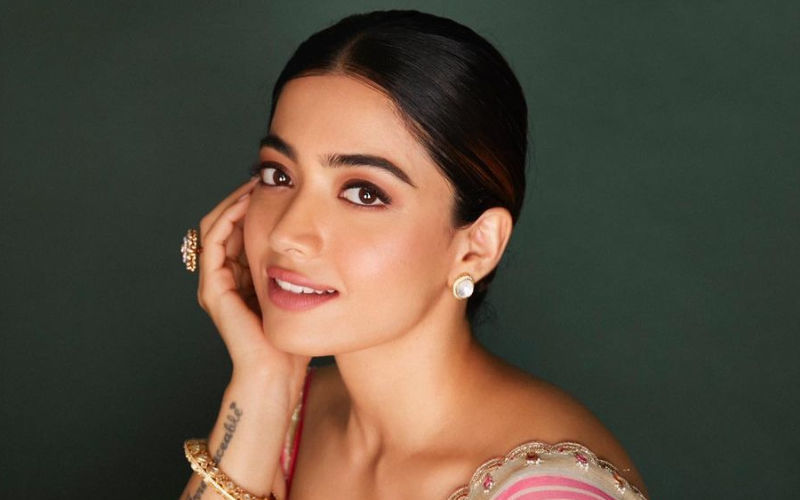 South actress Rashmika Mandanna has come under the radar of trolls owing to her new commercial which shows her eating a non-veg burger. Soon after this ad surfaced online, a certain section of people expressed their dismay and slammed the actress for endorsing a non-veg burger while she is a vegetarian in real life. Many users even lashed out at Rashmika for promoting a junk food brand saying they themselves do not eat this in real life but want the fans to indulge in unhealthy food habits.
However, many fans came out in support of Rashmika and asked people to not target her as she is just doing her work as an actor. One of the users said, "Why poor Rashmika! is being targeted??!! Can anyone explain?"
Last year, the Dear Comrade actress spoke about how she dealt with online hate and the lies written about her. In an Instagram post, Rashmika said, "For the longest time I've been told to ignore it. But it has only gotten worse. By addressing it, I'm not trying to win anyone over. I don't want to feel closeted and forced to change as a human being because of this hate I keep receiving. That being said, I do recognise and acknowledge all the love I've been receiving from the rest of you. Your constant love and support is what has kept me going and given me the courage to come out and say this."
Work-wise, she will next be seen in 'Animal' with Ranbir Kapoor and also has Pushpa 2 in the pipeline.