VIRAL! Social Media Star Hasbulla ARRESTED In Dagestan For Violating Traffic Laws; Video Of The Incident Breaks The Internet-WATCH
Hasbulla is known to suffer from a genetic disorder in which his body is unable to produce a growth hormone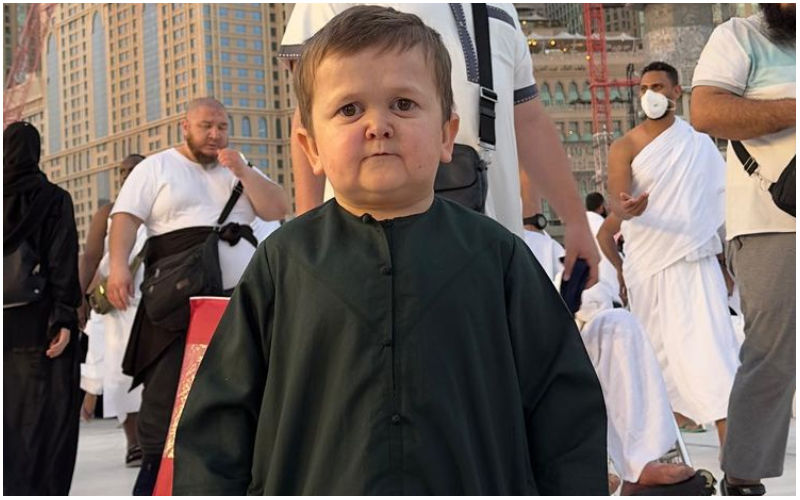 Hasbulla has been going viral ever since he emerged as a social media personality and currently, he is considered to be one of the most loveable celebrities on the internet. However, his popularity hasn't stopped him from obeying the law.

As per the latest reports, the social media personality was arrested in Dagestan for a traffic violation alongside some of his friends.
The Russian social media celebrity is known to suffer from a genetic disorder in which his body is unable to produce a growth hormone, which has ultimately led him to be much smaller than an average adult male. However, many believe him to be a young child. Interestingly, the viral star is in fact an adult and is somewhat surprisingly approaching his 21st birthday.
Internet personality Hasbulla has reportedly been arrested alongside his friends in Dagestan, Russia for violating traffic laws. pic.twitter.com/dNuX2SatlA

— Pop Base (@PopBase) May 8, 2023
Ahead of his big day, Hasbulla and some of his friends were arrested after violating traffic laws. Several news reports suggest that after disturbing other drivers on the road, the influencer and those with him were detained and later charged.
"Police in Dagestan arrested Hasbulla and some of his friends for violating traffic laws. According to Dagestan's Internal Affairs, he and others drove out into the street and were interfering with other drivers. The entourage was taken into custody and charged with administrative violations. According to them, they were celebrating their friend's wedding," reported SportsKeeda.
Nevertheless, it's still unclear as to what comes next for the social media sensation and the latest reports certainly won't do him any favours in his relationship with Dana White, Khabib Nurmagomedov, and other big figures in the world of mixed martial arts.
Image Source: Instagram