Renowned Bengali Author Samaresh Majumdar DIES At 79; Litterateur Was Known for His Notable Works Like Uttaradhikar, Kalbela Among Others
West Bengal Chief Minister Mamata Banerjee condoled the death of Samaresh Majumdar calling it an 'irreparable loss to the literary world'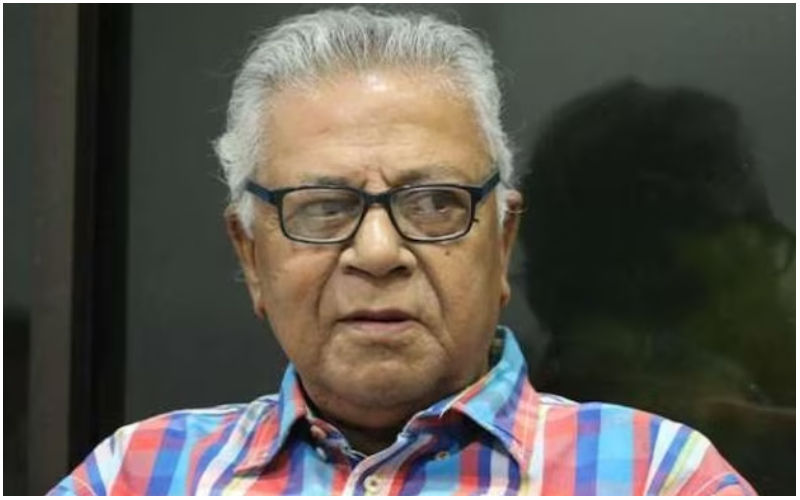 Popular Bengali author Samaresh Majumdar passed away on Monday at 79. The award-winning writer left for heavenly abode in the evening around 5:45 pm, his family said in a press release. The Bengali litterateur was admitted to the hospital on April 25 due to bleeding in the brain.

The family member also said that he had a history of respiratory ailments and after he was admitted, they reportedly got worse.
As per news agency PTI, West Bengal Chief Minister Mamata Banerjee condoled the death of Samaresh Majumdar calling it an "irreparable loss to the literary world."
BJP state president Sukanta Majumdar also mourned the loss of the Bengali writer. Taking to Twitter he wrote, "Deeply saddened to know about the passing away of the famous Bengali writer Samaresh Majumdar. My deepest condolences to his well wishes and family members. May Prabhu give sadgati to his departed soul. Om Shanti."
Sukanta Majumdar was born on March 10, 1944, and the Bengali novelist is widely regarded for his 'Animesh' series. He was first published in the year 1967- a novel named 'Dour' (Run). One of his works was even adapted into the 2013 film 'Arjun-Kalimpong E Sitaharan', reported India Today.
Majumdar is also known for 'Uttoradhikar', 'Kaalpurush', 'Satkahan', and 'Adventures of Detective Arjun'.
The writer-poet has innumerable accolades under his belt, including Sahitya Akademi Award which he won for 'Kalbela' in 1984. He has also been conferred with the Anand Award and Bankim Award. In 2018, the West Bengal government honoured him with the 'Banga Bibhushan' award.
Image Source: Twitter