Rihanna-ASAP Rocky's Baby Boy Makes His FIRST Magazine Debut! Poses With His Parents In The Most Adorable Photoshoot-SEE PICS
Rihanna gave birth to her baby boy on May 13, last year, and recently announced that she is pregnant again during the SuperBowl 2023 halftime show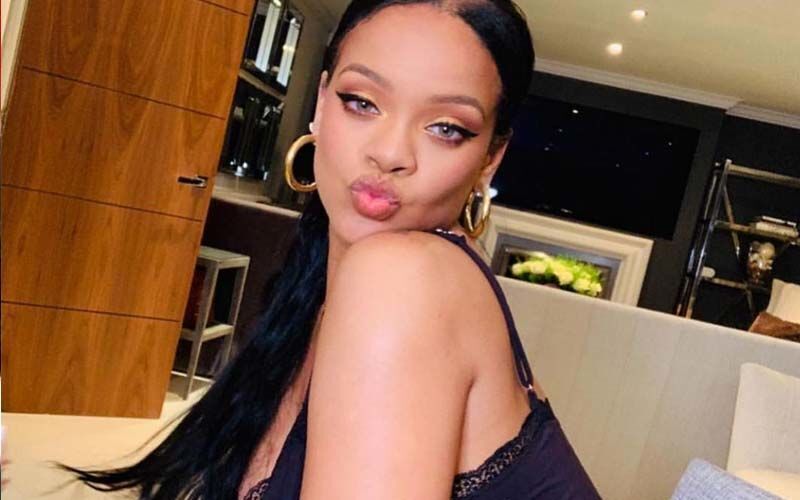 Rihanna broke the internet following her Super Bowl performance. Now, she has once again wowed social media by sharing some of the most alluring snaps of her son from the latest British British Vogue interview.

Rihanna is popularly known for breaking stereotypes with her rather unique ideas. She stood up to the audience's expectations with her new and impacting photoshoot which introduced her son to the world. During the interview, Rihanna also spoke about her relationship with beau A$AP Rocky in the cover interview and also said that welcoming their son has strengthened their bond.
The iconic singer gave birth to her baby boy on May 13, last year, and recently announced that she is pregnant again during the SuperBowl 2023 halftime show.
Rihanna and A$AP Rocky's relationship was first confirmed in 2020, and he called her the "love of my life" in a 2021 GQ interview.
During the latest magazine photoshoot, Rihanna posed for the photos alongside the rapper and their son, whose name they have decided not to disclose.
Rihanna has always been innovative with her photoshoots. The family of three (soon to be four) looked more excited than ever considering, it was their baby's first-ever magazine cover. One of the cover images featured Rihanna strutting down the beach as A$AP Rocky holds their smiling son in his arms and kisses him on the cheek.
"We're best friends with a baby. We have to be on the same page, but we've always kind of had that in our relationship. Everything changes when you have a baby but I wouldn't say it's done anything but made us closer," Rihanna told British Vogue in her cover interview as she opened up about her relationship with A$AP Rocky.
Rihanna shared photos of herself with her 'babies' from the magazine photoshoot on Instagram and wrote: "My son so fine! Idc idc idc (I don't care)! How crazy both of my babies were in these photos and mommy had no clue…"
The mommy-to-be also shared a solo picture of their son on Instagram, and wrote: "My perfect baby!!!"
In the interview, Rihanna also pointed out that parenthood brought the couple together, and their son also share a strong bond of their own.
She said, "I'm just sitting on the sidelines when they're together. I'm literally the girl trying to get into the boys club, waiting for my turn. He is obsessed with his father. And I'm like: 'Didn't I give birth to you? What is going on?' Their connection is undeniable. The second Rocky makes eye contact with him he is on fire. The whole thing they say about sons and moms, it's a myth. Sons and fathers is crazy. I realized that the validation that you really need as a boy is from your father."
Rihanna's reputation precedes her, and the announcement of her second pregnancy ultimately means that she will be setting new maternity fashion goals.
Image Source: Instagram