Rihanna, Drake, Nicki Minaj And Others Unfollow Megan Thee Stallion For THIS Reason-DETAILS BELOW!
Rihanna seemingly unfollowed Megan owing to accusations that A$AP Rocky cheated on her with Megan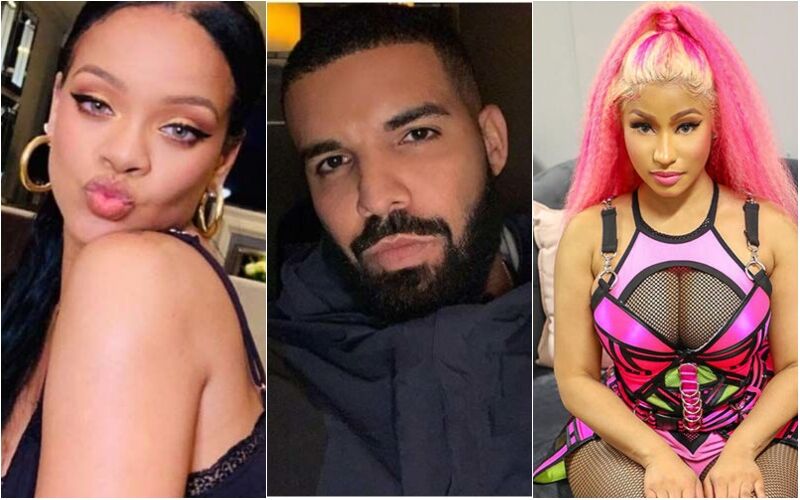 The news of Megan Thee Stallion being unfollowed by Rihanna, Drake and Nicki Minaj has taken the internet by storm. Furthermore, the 'Savage' rapper was also removed as a brand ambassador for Savage X Fenty by Rihanna.

Initially, it was revealed when Megan's complete collection was deleted off the Fenty website and her name was nowhere to be seen.
Megan and Rihanna haven't spoken about their speculated dispute or why they unfollowed each other, but fans have some theories of their own.
According to fans, Rihanna supposedly unfollowed Megan owing to accusations that A$AP Rocky cheated on her with Megan at some point during their relationship. According to BlackTeaBlog, Rihanna has felt uncomfortable around Megan for a long time owing to Rocky and Megan's alleged infatuation.
Meanwhile, as per an Aceshowbiz report, shortly after Rihanna unfollowed Megan, fans discovered that Drake and Ciara had also unfollowed her, and many speculate that this has something to do with Megan's incident with musician Tory Lanez in July 2020.
For the unversed, Megan has been entangled in a serious spat with Lanez, claiming him of shooting her in the foot after the two got into a furious confrontation upon leaving Kylie Jenner's house after a party.
Lanez, has pleaded not guilty to the allegations and has been scheduled for a trial on April 5. Over the last two months, there has been talking of an alleged film showing what transpired during Lanez and Megan's encounter, which has been circulating around celebs and was initially reported by Joe Budden. Drake previously cooperated with Lanez in 2021, thus it's probable that he's sided with Lanez over Megan.
Amid all the speculations, The Sun reported that there is an ongoing conflict between Nicki Minaj and Megan, particularly after the two unfollowed one other on Instagram. Before the spat, Megan praised Minaj for her qualifications and 'amazing' contribution to Megan's successful song 'Hot Girl Summer' in 2019.
The two rappers were pals at one time, even collaborated on Megan's 2019 song 'Hot Girl Summer.'
Image Source: Instagram