Rihanna's Tattoos: Here's All You Need To Know About Some Of The Most Intriguing Body Inks On Her
Rihanna is proud of her tattoos and getting inked has become a therapeutic practice for the 'Pon De Replay' singer.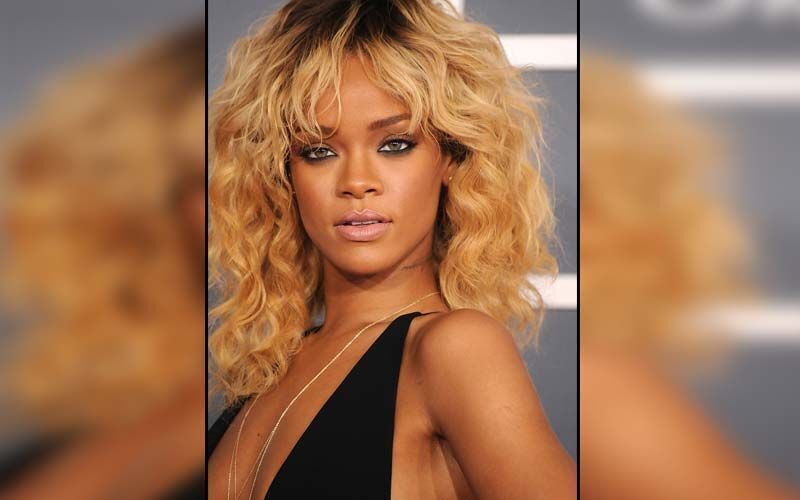 There's no denying Rihanna has been passionate about tattoos and its evident by the 22+ ink markings she has on her. The fashion icon has proved she's a rebel at heart who marches to the beat of her own drum with her recent pregnancy looks.

Riri is proud of her tattoos and getting inked has become a therapeutic practice for the 'Pon De Replay' singer. "I like hanging out in tattoo shops" Rihanna has said. "I am so intrigued by tattoos. It's an entire culture, and I study it. Sometimes I go with friends, or just by myself. I get bum-rushed, but I don't care. I don't take security," shared HollywoodLife.
Interestingly, each tattoo has a significant meaning, talking about the same, she once told The Sun, "My tattoos are all spiritual and show how I feel about religion."
Here's a look at all of Rihanna's ink and what it means to the soon-to-be mom.
1. Pisces (Ear)
This RiRi's ear represents her astrological sign, Pisces. The "Only Girl" singer was born on February 20, just two days after the start of Pisces season. This was her first-ever tattoo.
2. Star (Ear)
Riri got the star tattoo inside her left ear in 2006 when her friend from Barbados was visiting her in NYC because they "wanted to do something crazy."
3. Stars (Back)
Well, Rihanna seems to be a fan of the star tattoo. First, it started out as just a small cluster of stars in her neck. She got that portion of her tattoo done in LA in 2008. Later, she then added the stars that run down her back in New York with her favourite tattoo artist BangBang.
4. 'Rebelle Fleur' (Neck)
Rihanna caused quite a stir and she surprised French grammar enthusiasts with this tattoo!
Her neck tattoo reads "rebelle fleur" and people called her out for being dramatically incorrect since in the French language, nouns come before adjectives. However, the "Umbrella" singer was prepared for this and explained herself in a leaked text to her tattoo artist, as per LA Times. "rebelle fleur translates to rebel flower, NOT rebelious flower, its 2 nouns so in that case fleur does not HAVE to be first! Fyi, cuz they will ask," the text read.
5. XI.IV.LXXXVI (Shoulder)
Rihanna's Roman numeral tattoo can be seen along with the picture of her rebelled fleur tattoo.
The singer, on her appearance at The Ellen DeGeneres Show said that she had gotten her best friend Melissa's birthday tattooed in Roman numerals. The numbers translate to November 4, 1986. She also shared that her friend got a matching tattoo with RiRi's birthday in numerals.
6. Cross (Collarbone)
Riri has never stopped practising Christianity. "I have been in a place where I felt like maybe I had disappointed God so much that we weren't as close," Rihanna told Interview Magazine. "Actually, that happened to me while I was making Anti. That was really a hard time, but, thank God, I got through it."
7. 'Never A Failure Always A Lesson' (Shoulder)
The tattoo under Rihanna's right shoulder blade has a special meaning to her.
It reads, "Never a failure, always a lesson." Interestingly, it's also written backward. "That's my motto for life," she told Access Hollywood the day after she got ink done. "I did it backwards so I could read it to myself in the mirror."
8. Henna (Hand)
Rihanna has some beautiful artwork on her hands that has definitely evolved over the years. "The inspiration was henna art, we wanted something really decorative, feminine and sexy. We thought that was the closest in style where we could shift and make it look decorative," the tattoo artist told E! News at the time.
9. Maori Tribal Print (Hand)
Rhianna had equally unique art on her left hand that has faded over time. It just started out as a tribal pattern on her thumb. She got the tattoo in New Zealand through a mallet, pigment ink and chisel as is Maori tradition "It's tribal," she told People at the time.
According to HollywoodLife, "It represents strength and love….It's their traditional way of tattooing. I always wanted [one]. It hurt like hell!" She went back to finish the job in 2013 and got the pattern done across the rest of her hand.
10. Shhh (Hand)
Rihanna has always been a trendsetter, and the same goes for her "Shhhh" tattoo. "The "Shhh" tattoo is many years old- done in one shot, no touch up needed. If you're thinking of getting you're finger tattooed and have heard they "fade" or "fall out" I'll say, Yes, they can fade during the healing process- though if done properly, they can be great, and last a lifetime," he wrote on his Instagram.
Image Source: Instagram/Rihanna