RJ Malishka Faces The Wrath Of Netizens For Dancing And Asking Olympic Gold Medalist Neeraj Chopra For 'Jadoo Ki Jhappi'
RJ Malishka is making buzz for a controversial reason. Netizens are slamming her for dancing and asking for jadoo ki jhappi from Olympic Gold Medalist Neeraj Chopra.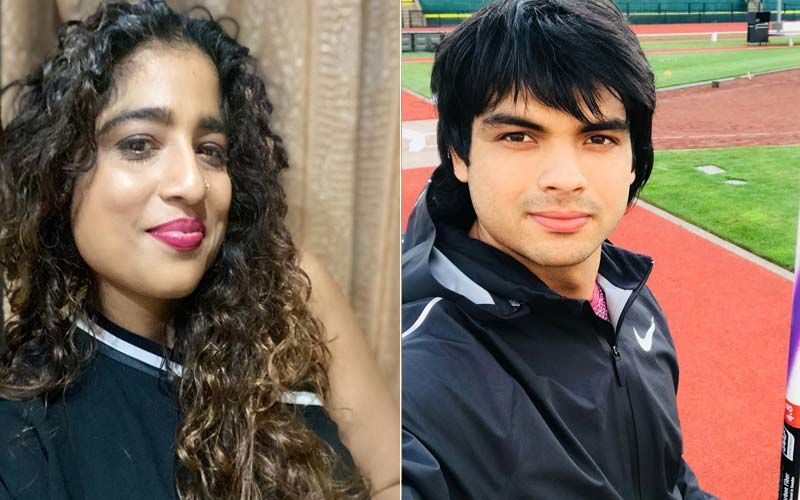 The Tokyo Olympics gold medalist in Javelin Throw, Neeraj Chopra made India proud a couple of days ago and he is a talk of the town. After scripting history at the Olympics, he has been making buzz for many reasons. Recently, he did an interview with a radio station. Neeraj was interviewed by RJ Malishka. Taking to Twitter, Maliksha shared a video that shows her and her team dancing for the Olympic gold medalist.
They are dancing on the song "Uden Jab Jab Zulfen Teri" from the film Naya Daur. Sharing the video, she wrote, "Ladiessssss.. Yes I got the hard hitting, deep answers too but.. Take the first 4 secs before the cam moves to the zoom call to guess who we are dancing for ;) #udejabjabzulfeinteri and then tell me I did it for all of us #gold #olympics #neerajchopra." There's also a video that shows her asking Neeraj for 'Jadoo ki jhappi'.
"Cringe Mx. Malishka Imagine if gender were opposite. Five men and one women @RedFMIndia #NeerajChopra," wrote another user. A third user wrote, "This is so cringe". "He is visibly uncomfortable. The guy's an Olympian gold medalist FFS. Fawn over him all you want but this is a bit much. Anyway I've not cringed so much in a looong time," wrote another. Many reacted to it saying, "Cringe".
Image Source:Instagram/RJMalishka/NeerajChopra