Russia-Ukraine War: Kristina Rihanoff Comes Under Fire For Her 'Insensitive' Tweet Which Rages 'I Don't Give A S**t About The War', Issues Apology!
Kristina Rihanoff angered her followers for her now-deleted Twitter post from the weekend and has now issued an apology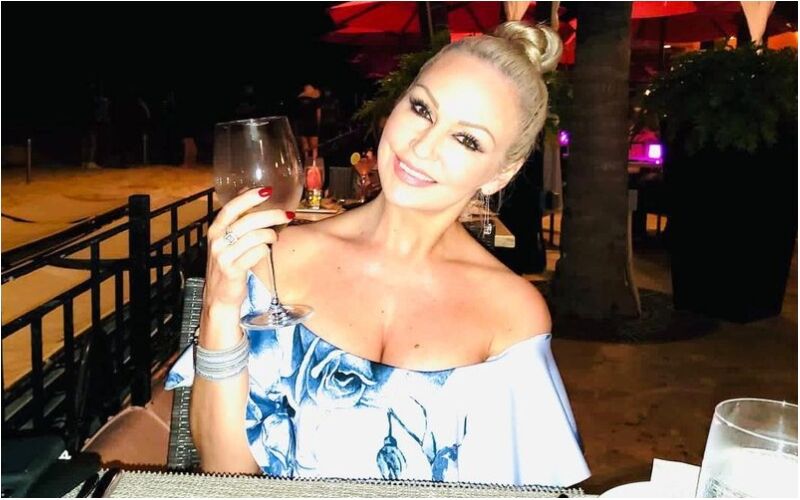 Professional ballroom dancer Kristina Rihanoff came under public scrutiny over the weekend for raging views over the Russia-Ukraine conflict as she wrote: 'I don't give a s**t about the war' on Twitter.

Rihanoff who served as the professional on Strictly Come Dancing from 2008 to 2015, shared the since-deleted post while detailing how her business had been impacted by the pandemic.
The shocking tweet read: 'I do want to focus on what sort of punishment Boris Johnson will have for destroying my family run business and 1000 of others. Many of my friends LOST businesses because of government lockdowns.
The choreographer has deleted her Twitter post from the weekend and said she was "deeply sorry" for offending people after controversy swept social media.
Shortly after she made the post, social media was awash with comments calling out the dancer's 'inappropriate' remarks.
Among the comments, one person wrote: "Sorry Kristina, I have always liked you but I can't believe you've posted this given the horror happening in Ukraine! Completely inappropriate, you should be ashamed of yourself!"
To which the dancer responded: "You obviously completely oblivious to how Russians were treated by extremists there for 8 yrs. I have family & friends there abused for simply speaking Russian! So don't go on my timeline & preach to me U don't have to follow me either in fact I'll give you a favour and block you."
Others added: "Yet another insensitive tweet … extremely disappointed and concerned as people are losing their lives. If this happened to your country, as you alluded to earlier, then you should know how scary it is for these people."
"In VERY poor taste, unfollowed."
On Sunday, the dancer clarified she wasn't supporting Putin or the war or the invasion of Ukraine in a lengthy statement.
She then apologised and she said she was "absolutely devastated" by the news of the war.
In a statement, she wrote: "I made fun of Eurovision tweet by Sky. I did think there was far more important information on that day that Eurovision.
"This is in any form says I was supporting what's happening at the moment between Russia & Ukraine. It's absolutely devastating for someone like me who's grandad from Ukraine and I gave Ukrainian name to my daughter - Milena.
"My best friend is also from Ukraine. I grew up with knowledge that we were one nation and one country. I'm not into politics and hate politicians because THEY ALL LIE.
"Seeing the news is breaking my heart as I have Russian friends who live in UKRAINE and vice versa. The awful thing is that there is casualties on both sides and on both sides mums & dads will cry for their lost relatives.
"The point is that this shouldn't ever taken place, never should have happened. The country leaders should have found the way a long time ago to sort this peacefully but they didn't bcs war is a profitable business and someone unfortunately making profit on this.
"I'm not supporting Putin, war, invasion, lost lives and politics. I hate it as much as a human being possibly can. If I offended anyone it wasn't my intention and I'm deeply sorry.
Image Source: Instagram/krihanoff