Sabyasachi's Latest Fine Jewellery Campaign Receives Flak; Netizens Ask, 'Lingerie Or Mangalsutra Ad?'
Sabyasachi recently released an ad film for its 'Intimate Fine Jewellery' collection, featuring same-sex and heterosexual couples wearing the mangalsutra.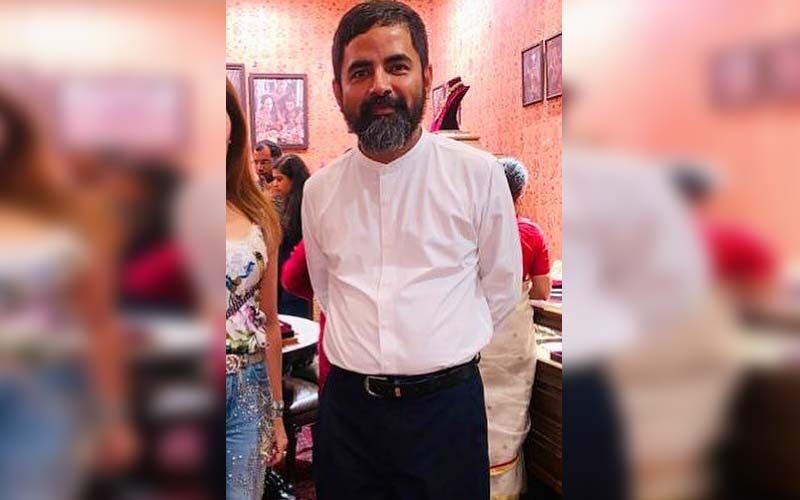 Fashion designer Sabyasachi Mukherjee has run into troubled waters with the campaign for his latest 'Intimate Fine Jewellery' collection. The celebrity fashion designer has been facing backlash on social media over the ad film, featuring same-sex and heterosexual couples wearing a mangalsutra. A picture also showcases a female model wearing a black brassiere along with the mangalsutra, resting her head on a male model.
Sabyasachi released a series of pictures from the ad campaign on Wednesday. Shortly after the pictures were uploaded, netizens stormed the comment section and expressed their displeasure over the campaign.
The advertisement read: "Introducing the Royal Bengal Mangalsutra 1.2 and the Bengal Tiger Icon collection of necklaces, earrings and signet rings in 18k gold with VVS diamonds, black onyx and black enamel."
This grabbed the netizens' attention and some expressed disappointment over the concept. A few users also raised their objection over models sporting intimate apparel.
A user commented, "My disappointment is immeasurable and my day is ruined." Another wrote, "Does showing so much skin justify 'Intimate jewellery'?"
"There is no other way to show jewellery really shameful for him never ever buy," wrote another. A displeased netizen asked, "No other way to show 'Mangalsutra' ? What are u actually selling #Sabyasachi? Matlab kuch bhi!!!!! This is not done."
Another angry netizen commented, "Is this mangalsutra ad or b grade ad ? How dare you take Hindu sentiments and beliefs into granted . You are doing cheap gimmicks in the name of freedom of expression and creativity."
Sabyasachi is yet to make a statement on the social media outrage.
Sabyasachi was earlier called out for collaborating with H&M - which was in the past accused of greenwashing. The brand has also been accused of paying low wages to its workers and they work under very poor conditions.
Image Source: Instagram/divya_dhanda_official