Saisha Shinde: The Iconic Trans Woman Who Designed Miss Universe- Harnaaz Sandhu's Gown For Finale Round!
Here is the face behind the creation of Miss Universe 2021 Harnaaz Sandhu's finale round gown, transwoman designer Saisha Shinde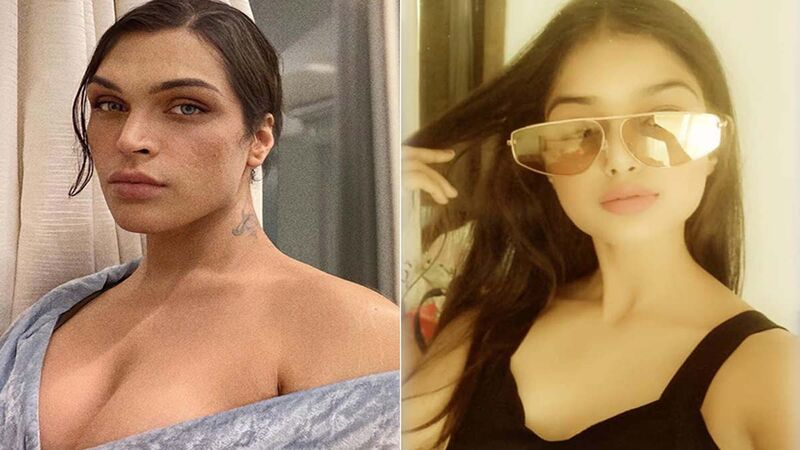 Early in 2021, popular millennial designer Swapnil Shinde came out of the closet and declared being a transwoman. The ace designer after his transformation decided to address himself as Saisha Shinde. Currently, Saisha is the talk of the town for designing the finale round gown for Harnaaz Sandhu who won the Miss Universe 2021 title. After Lara Dutta who was crowned as Miss Universe, 21- year-old Harnaaz Sandhu got the crown back to India. Harnaaz looked stunning in the shimmery gown with plunging V-neckline designed by Saisha.
Saisha shedding light on her creation donned by Miss Universe told News18, "There is a certain expectation from Miss India at an International pageant. She has to look elegant, exquisite and the gowns needs to look delicate and dainty but at the same time powerful, strong, which incidentally my brand has become now after I have transitioned into a woman." On how this gown was embellished with stones, sequin and embroidery made, Saisha said, "Harnaaz believes in sustainability, so we used embroidery material which was lying around at the studio."
If one closely sees, as Harnaaz belongs to Punjabi, the designer had designed phulkari patterns on her gown.
In January 2021, when Swapnil Shinde announced his transition taking to Instagram, explained, "Irrespective of your origin, there will always be something that reminds you of your childhood. For me, it takes me back to the kind of loneliness that aches, to pressures that pushed me into solitude and the chaos of confusion that grew every moment. All through school and college, while the boys outside tormented me because I was different, the internal pain was far worse. I felt suffocated living a reality that I knew wasn't mine, yet one that I had to stage everyday because of societal expectations and norms." ALSO READ:
Miss Universe 2021: India's Harnaaz Sandhu Bags Prestigious Pageant; Priyanka Chopra Congratulates Her For Bringing The Crown Home After 21 Years
Image Source: Instagram/harnaazsandhu_03/officialsaishashinde