Sanam Saeed Claims Fawad Khan-Mahira Khan Got SCARED Of How They Were Treated In Bollywood After India's Ban On Pakistani Artistes
Pakistani actress Sanam Saeed revealed Fawad Khan and Mahira Khan 'got brunt' of India's ban on Pakistani artists after the 2016 Uri attack!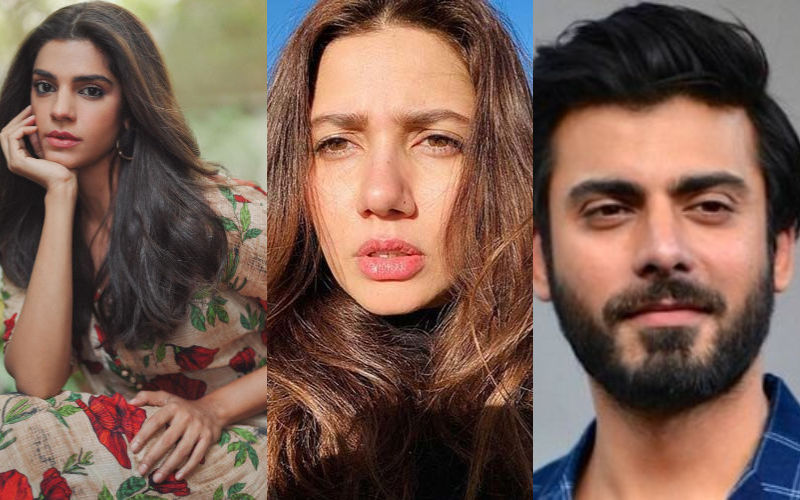 Pakistani actress Sanam Saeed has been making headlines for making some candid and explosive revelations. In a new interview, the Zindagi Gulzar Hai actress spoke about how her colleagues Fawad Khan and Mahira Khan 'got brunt' of India's ban on Pakistani artistes after the 2016 Uri attack. She revealed they got scared and nervous by the way they were treated in Bollywood after the ban. Sanam also talked about how Pakistan's artistes make fun of Muslims being portrayed in Indian films.
Speaking with Brut, Sanam shared that when a ban on Pakistani artists was announced in India during the Uri attack in 2016, there was a sense of confusion amongst Pakistani artists. While expressing her views on the ban, Sanam Saeed said, "And when the ban happened suddenly, it was a bit of a rude awakening, a shock, confusion. Why mix politics with art and culture and all of that? Tragic, but also, like, I mean we got to I guess we all got over it. It is what it is. You can't fight it...Fawad Khan and Mahira really got the brunt of it. So, I'm sure that they are nervous and scared because of how they were treated." ALSO READ: P
akistani Actress Sanam Saeed Says Whole Pakistan Is Raised On Bollywood Movies; Adds, 'We Know Madhubala, Kareena Kapoor To Now Deepika Padukone'
She added, "It's definitely a confusing place to be in when one second you are like here and the next second you are kind of just completely let go of. So I can totally understand why Mahira would be nervous to take that step again because it was a tough exit for them."

Sanam Saeed also pointed out that Pakistani actors always poke fun at the way Muslims are portrayed in Indian films with the kajal, namaz cap, and green in the background to show that this is a Muslim person or a Muslim community. She rued that she has never seen any project where two nations are friends and collaborating together unlike, in a reality where collaborations are happening at every level.
Meanwhile, Sanam was recently seen in the six-episode web series 'Qatil Haseenaon Ke Naam 'which is streaming on ZEE5. The Pakistani crime fiction drama was directed by Meenu Gaur and also stars Rubya Chaudhry, Sarwat Gilani, Eman Suleman, and Faiza Gillani in the lead roles. The show was released in December last year.