Selena Gomez Flaunts Her Gorgeous Looks In a Cool-Breezy Sundress As She Gives A Withering Response To Trolls
Selena Gomez stepped onto the platform reminding the audience that she is definitely a 'blessing'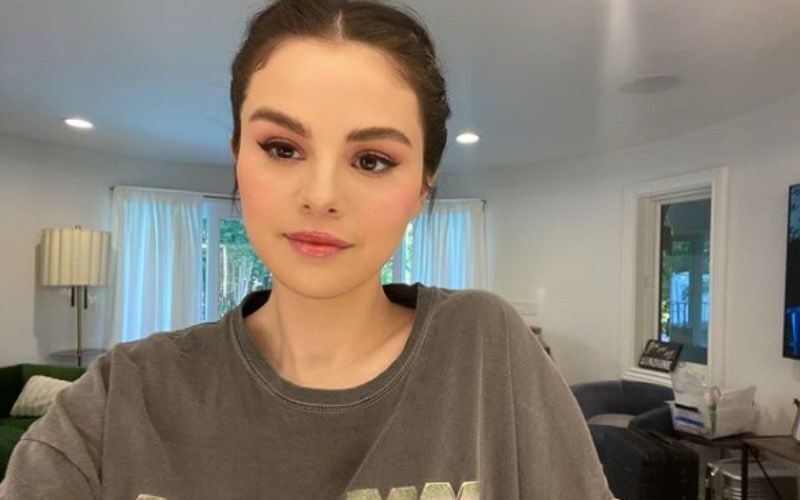 Selena Gomez fans are in for a treat as she posted a clip of herself sporting a cool and breezy sundress while wearing flawless makeup. The gorgeous singer stepped onto the platform reminding the audience that she is definitely a 'blessing'.

In the video, Selena posted shows her mouthing those exact same words. The 29-year-old sat alone in a bedroom on a director's chair in the video with her hair natural and her glowing beautiful skin, while she played out pre-recorded lines about a woman who had just had her makeup done.
In the eight-second clip, Selena said, "I just had my makeup done. And all I can say is, that I am a blessing. Look at this!" The clip received well over 1 million likes and over 10.5k users commented on it as of now.
One fan wrote in the comment section, "OMG YOU ARE PERFECT." "You're a blessing with and without makeup queen!" yet another admirer added. Someone wrote, "I've never ever seen someone perfect like you." "Nobody does it better than the queen herself!! No matter what any hater says, hands down !! 😁😊 haters will hate cause they see her living it 💕" another user remarked.
The latest video comes just two days after she used the same platform to speak out against haters. Previously, Gomez used her TikTok story on April 10 to slam body shamers who she claims have constantly questioned her weight and attractiveness.
She informed body shammers how she thinks about their opinions while wearing a tank top and nicely coiffed bangs. The star claimed in the TikTok clip, "So, I be trying to stay skinny, but I went to Jack in the Box, and I got four tacos, three egg rolls, onion rings, and a spicy chicken sandwich."
"Honestly, I don't care about my weight because people b*** about it anyway. 'You're too small,' 'you're too big,' 'that doesn't fit.' 'Meh meh meh meh.' B***h, I am perfect the way I am. Moral of the story? Bye!" she added. The former Disney star recently stated that she stopped using the internet because of the continuous criticism of her physical appearance in public forums.