Shah Rukh Khan and SS Rajamouli Become The Only Indian Celebrities In Times 100 Most Influential List
Actresses Alia Bhatt and Deepika Padukone wrote SS Rajamouli and Shah Rukh Khan's profile as they become the only Indian celebrities to be mentioned in Times 100 Most Influential list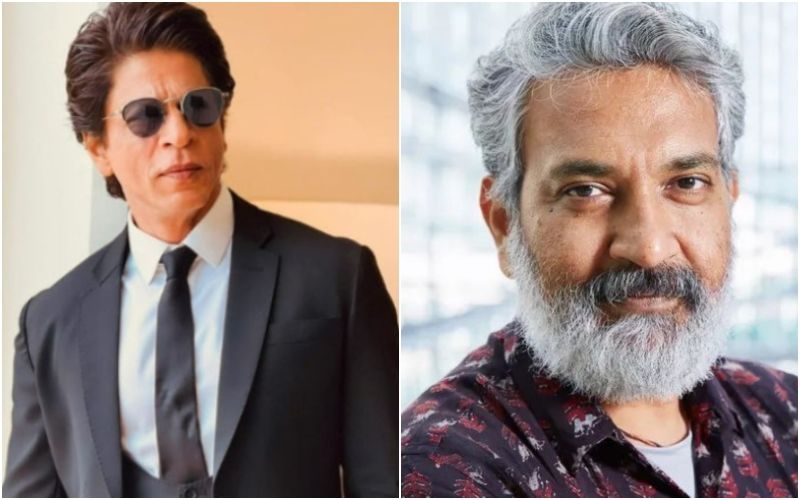 Filmmaker SS Rajamouli and Bollywood actor Shah Rukh Khan have had an amazing year. With the success of the respective movies RRR and Pathaan becoming blockbuster superhits internationally, they became the only Indian celebrities to be mentioned in Times 100 Most Influential list. Bollywood actresses Alia Bhatt and Deepika Padukone took it upon themselves to write their profiles.
Talking about their profiles, Alia who worked with Rajamouli in RRR revealed that the filmmaker knows his audience and unites them through his movies. Recalling the first time she met him at the preview show of Baahubali 2, she said, "We were all extremely starstruck. And even while I was watching the movie, I was like, Oh my God, what a dream it would be to work with this director. Lo and behold, the dream came true." ALSO READ:
She had gone on to share that the director has advised her to act with love, so that even if the film doesn't work the "audience will see love in your eyes for what you're doing."
Deepika too heaped praises on her Pathaan co-star and said that 150 words would never be enough to do "justice to the phenomenon that is Shah Rukh Khan." Expressing how his mind, his chivalry and generosity sets him apart, he will forever be known as "one of the greatest actors of all time." She recalled her first meeting with the superstar and shared that they have known each other for 16 long years.
She shared, "I'll never forget the first time I met Shah Rukh Khan. I had just arrived in Mumbai from Bangalore with one suitcase and a dream. The next thing I knew, I was sitting in his house! I was being considered for a role in a film opposite him."
The list includes personalities like Twitter CEO Elon Musk, OpenAI's Sam Altman, US President Joe Biden, British monarch King Charles, Bella Hadid, Beyonce, Syrian swimmers and activists Sara Mardini and Yusra Mardini, Satanic Verses and Midnight's Children author Salman Rushdie and Top Chef host Padma Lakshmi.
Image Source: Instagram