Shane Warne Goes Shirtless AS He Puffs A Cigarette And Guzzles An Energy Drink Ahead Of His 80kg Target
Shane Warne stuns everyone as he emerges without a shirt on his balcony.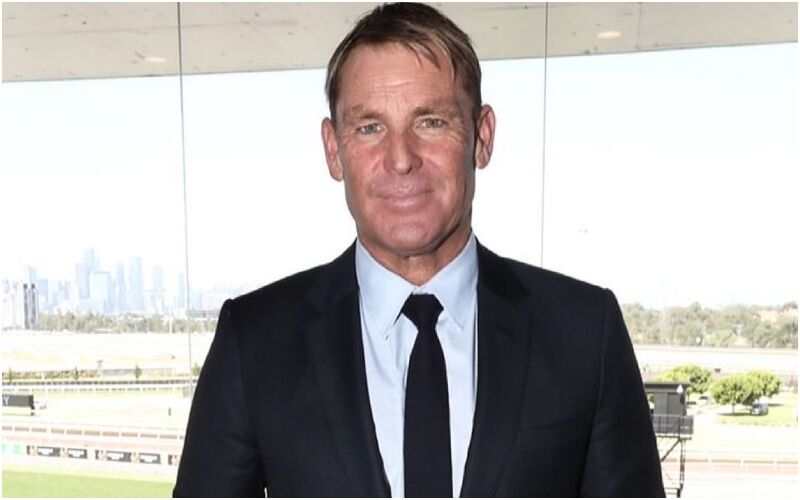 Cricketing legend Shane Warne has sent the fan clubs in a tizzy as he showed off his dad bod as he stepped out onto his hotel balcony to smoke a cigarette and sip an energy drink in Sydney on Tuesday.

The 52-year-old former cricketer gave fans an eyeful when he emerged on his balcony without a shirt. Shane, who vowed to hit his 80kg weight goal in 2020 displayed a fuller figure, following his son Jackson's confession that his dad likes to use fasting tea diets to lose weight.
During his latest spotting, Shane puffed on a cigarette as he took in the view below from his balcony ahead of the fourth Ashes Test between Australia and England.
Shane's outing came after he vowed in 2020 to hit his 80kg weight target.
Speaking on Triple M's Hot Breakfast, Shane said he had enlisted a variety of methods to help him lose the weight. "I've been doing traditional Chinese medicine, I've been doing training and things like that," he explained.
"I've dropped 14 kilos, I'm trying to lose another three or four more to get down to 80 kilos," said Shane as quoted by DailyMail.
At the time, Shane said his looming 50th birthday was all the motivation he needed to slim down.
"I feel great, I'm 50 this year and The Ashes is just coming up, so I thought now is the time," he added.
He went on to say that losing weight had been relatively easy, but keeping it off was an entirely different story. "By the end of the summer - England's summer - I'll probably be a fat b*****d again from drinking pints!" he joked.
Image Source: Instagram/shanewarne23