Shane Warne's LAST VIDEO Captured On CCTV: Australian Star Returned To Villa After Thai Outing-WATCH!
Shane Warne looked extremely relaxed as he walked after visiting his favourite tailor in the town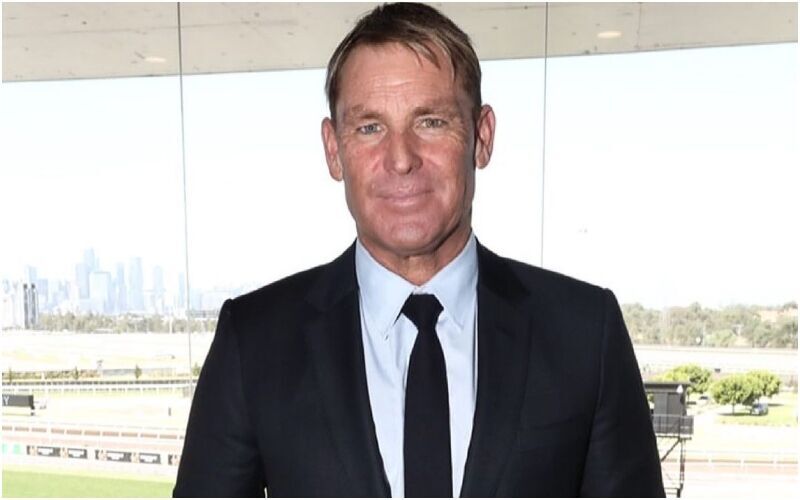 Shane Warne's sad demise sent shockwaves across the world.
While fans have been reeling in sorrow, many burst into tears after a CCTV footage, from the villa where Shane Warne was staying while vacationing in Thailand's Koh Samui, went viral on social media.

From the looks of it, Warne looked extremely relaxed as he walked after visiting his favourite tailor in the town. Meanwhile, new pictures obtained by DailyMail, also revealed the inside of his room at the Samujana Villas resort which costs anywhere between $1000 - $4000 per night.
The recent development comes after the Cricketing legend shockingly died on Friday, March 4, hours after visiting a tailor. At around 1:30 local time in the afternoon, he was captured in the surveillance camera of the villa carrying a number of shirts. He was seen wearing a white t-shirt, shorts, and a cap while appearing in good shape. The 52-year-old was reportedly going for a massage at the time.
However, he was reportedly found unconscious on his bed later in the day which led to failed CPR attempts to revive him. He was later rushed to the Thai International Hospital, where he was pronounced dead.
It has been reported that he died due to a suspected heart attack.
The new images were taken by a forensic team reportedly show the Australian spinner's room with a packet of his Benson and Hedges smokes and a lighter on the bedhead.
Besides, his travel bag contained a speaker, Reef tanning oil, toothpaste, a condom, a cap, shaving cream, and a belt. According to a police report, Warne had a 2.5cm scratch on the right side of his body on his rib cage but that has not been considered suspicious.
Meanwhile, Warne's grieving family has reportedly revealed that he has been facing heart issues for some time.
The DailyMail also stated that he "had also completed a 14-day liquid only diet, described by his manager James Erskine as 'extreme' and 'ridiculous.'" Apparently, the father-of-three wanted to lose some weight and look his best by July 2022.
Image Source: Instagram