Shark Tank India Pitchers Niti Singhal And Rohit Warrier Bashed Ashneer Grover At Their Viral Meeting? Former Spills The Beans
Shark Tank India pitcher Niti Singhal shares if Ashneer Grover was bashed in viral meet up with Rohit Warrier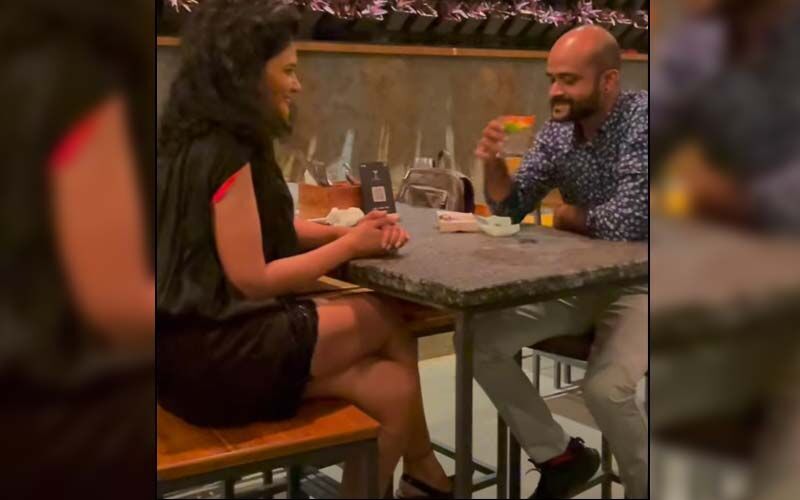 The first season of Shark Tank India judged by Ashneer Grover, Aman Gupta, Anupam Mittal, Vineeta Singh, Peyush Bansal, Namita Thapar, and Ghazal Alagh, made headlines for multiple reasons. It's been over a month since the show ended, but the show and judges still continue to grab attention.
A couple of days ago, pitchers Niti Singhal and Rohit Warrier had shared a video on Instagram. Niti and Rohit, who were highly criticised by Ashneer Grover for their brands, Twee In One and Sippline respectively, met each other at a restaurant. Given that they were both insulted by Ashneer on the show, many were curious to know what they discussed.
The video which went viral showed Niti and Rohit interacting and showing off their products. When asked if it was a subtle message to Ashneer, she said, "There was no agenda to it. We weren't trying to send any message or show anything to anyone or commercialise it. People forget that even entrepreneurs can sometimes just post on social media for fun."
As soon as the video was shared, many found it hilarious. A social media user had dropped a comment saying, "Divided by pitches, United by Ashneer Grover's rant." Another one had commented, "Jab do logon ka dushman ek ho to dosti ho jati hai."
Image Source: Instagram/NitiSinghal