Shark Tank India's Jugaadu Kamlesh And Naru Visit Peyush Bansal's Home For Lunch; Trio Discuss Business Plans For The Future -WATCH VIDEO
Jugaadu Kamlesh and Naru visited Peyush Bansal's home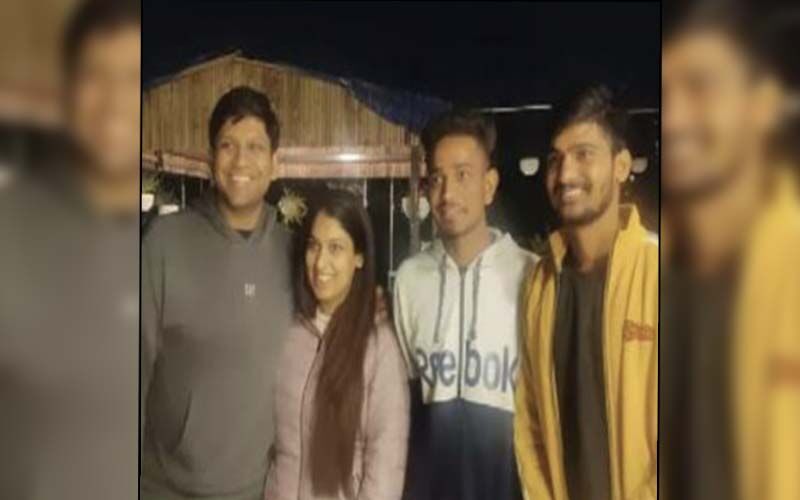 Jugaadu Kamlesh and his cousin Naru visited mentor Peyush Bansal's Delhi home on Sunday. They met over lunch and also discussed business plans for the future. For the uninitiated, on Shark Tank India, Peyush won hearts with his pitch for a hand-drawn cart for farmers. Peyush, who is the CEO and founder of Lenskart, decided to invest Rs 10 lakh in Jugaadu's venture for a 40% stake in the firm KG Agrotech. Besides that, he also offered Rs 20 lakh loan at a 0% interest rate.
Kamlesh shared the video on YouTube. Kamlesh and Naru had a great time with Peyush and his family. Peyush revealed that the duo had arrived in Delhi from Malegaon on the same morning. They met for lunch and have decided to rope in a designer to work on the cart model.
Kamlesh also shared photos on his Instagram and mentioned that he had an amazing time.
Earlier in January, Peyush had shared a post about Kamlesh and his cart. He wrote, "To a new beginning... Congratulations @jugaadu_kamlesh. We have a long way to go and a lot of work to do! Request everyone's best wishes in making this a success and transforming the life of our farmers. We will keep you posted on our progress and hope to do something big and impactful... I am honoured to be part of this awesome team and company. Lots to learn, lots to fail, lots to win."
Image Source:Instagram/JugaaduKamlesh