Shoab Malik Unveils Promo Of His New Talk Show With Sania Mirza Amid Divorce Rumours; 'The Mirza Malik Show' To Address Couple's Separation?
Shoab Malik's announcement of 'The Mirza Malik Show' promo aims to quell the growing queries about their rumoured separation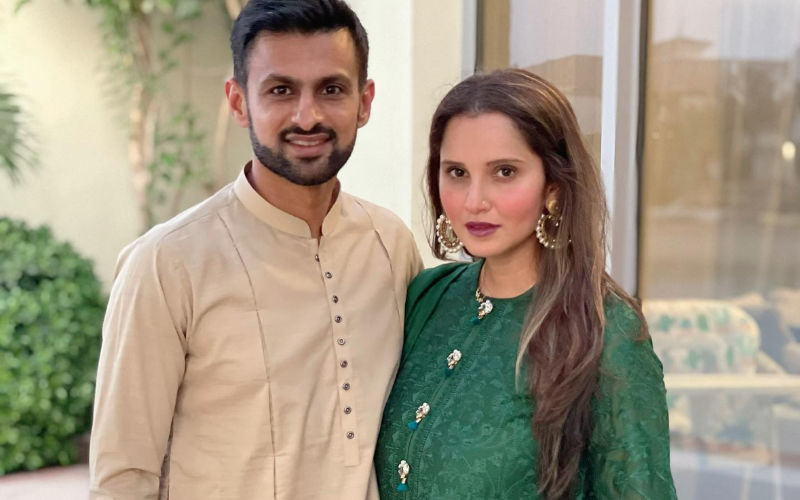 Shoaib Malik has announced the new promo of his upcoming talk show, The Mirza Malik Show, even amid their divorce rumours have taken the internet by a storm. The couple is reported to have ended their marriage of 12-years and are yet to address the elephant in the room.

The announcement of the new promo aims to quell the growing queries about their rumoured separation.
Taking to Instagram, the former captain of the Pakistani national cricket team shared a video of the announcement and wrote: "Spotify Presents The Mirza Malik Show. Coming Soon. Stay tuned to Urduflix."
The talk show is presented by Spotify and will premiere on the Pakistani OTT platform Urduflix.
The nearly 30-second teaser gives a glimpse into Shoaib and Sania welcoming guests like actors Humayun Saeed, Fahad Mustafa, Adnan Siddiqui, and host Waseem Badami, on their musical celebrity talk show.
However, the latest post did not put an end to their divorce speculations.
One Instagram user wrote, "They are divorced for sure. they don't tag or mention each other anymore in their posts. I think they're legally obligated for the show to not declare their divorce." Another commented, "Apne divorce ka rumour uda ke kaun promotion karvata hai bhai!! Gazab laalchi insan hain ye dono! Sahi me divorce le lo ek din (Using the rumours of divorce, who does promotions!! These two are greedy. Take a divorce for real one day)!!" While another added, "That's a big slap for haters!! So happy to see u guys (heart emoji)".
In a recent interview, Shoaib is reported to have replied about the question of divorce and asserted that it was a 'personal matter' between the two. The Hindustan Times report also suggests that he or Sania won't respond to questions on divorce and requested the press to stop grilling them on it.
Sania hasn't shared any post related to Shoaib on Instagram for many months now, barring a birthday post in February. Shoaib, on the other hand, wished their four-year-old son Izhaan in October and later wished Sania for her birthday in November on Instagram.