SHOCKING! Britney Spears' Secret Dreamy Wedding With Fiancé Sam Asghari Gatecrashed By Ex-husband Jason, Gets Arrested-REPORTS
Jason Alexander's brave yet absurd act has landed him in legal trouble, beyond the trespassing and battery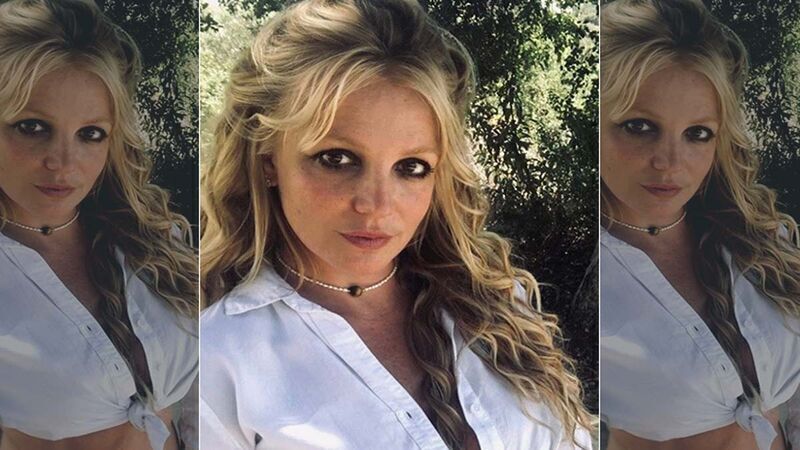 The queen of pop - Britney Spears tied the knot with her fiance Sam Asghari in an intimate dreamy ceremony earlier this week. However, the marriage ceremony was interrupted after her former husband gatecrashed the wedding.

The drama surfaced as Brintey and Sam were gearing up for their wedding at her luxurious pad near Los Angeles when the proceedings were interrupted as reported by Variety. For the unversed, Jason Alexander is Spears' childhood friend to whom the singer was briefly married in 2004. Alexander crashed the sun-soaked event, sparking a police response.
Well, Jason Alexander's brave yet absurd act has landed him in legal trouble, beyond the trespassing and battery. Incidentally, a TMZ report also suggested that he already had an arrest warrant in Napa County for the charges of felony, and cops claim that he made off with a $2,000 bracelet.
The Napa County Sheriff's Office told TMZ that Jason is charged with 2 felonies there, including grand theft, related to the 2015 incident.
Talking about Jason's antics at Spears' wedding, Jason went live on social media as he tried gatecrashing the 'Criminal' singer's wedding with Sam Asghari at her home in Ventura County, and he ended up in jail, as reported by TMZ.
Cops reveal that Jason was armed with a knife when he was on the singer's property and an emergency protective order stating Jason must stay at least 100 yards away from the newlyweds, Britney and Sam, has been decreed by the court.
For the unversed, Jason who married Britney for only 55 hours following a spur-of-the-moment ceremony in Las Vegas back in 2004, was reportedly booked for trespassing, vandalism and 2 batteries, related to altercations with Britney's security team.
Image Source: Instagram