SHOCKING! DCW Chief Is Being Harassed As She Gets RAPE THREATS For Demanding MeToo Accused Sajid Khan's Removal From Bigg Boss 16
DCW Chief Swati Maliwal reveals she has been getting rape threats ever since she demanded MeToo accused Sajid Khan's removal from Bigg Boss 16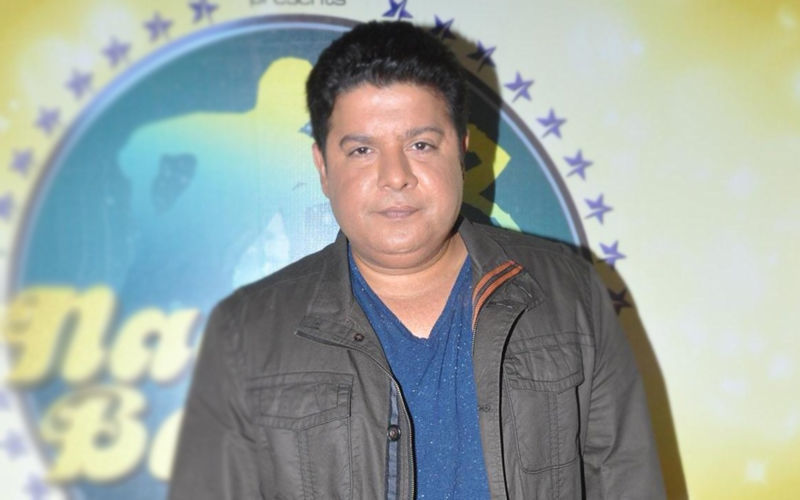 Filmmaker Sajid Khan's participation in Salman Khan's show 'Bigg Boss 16' has raised many eyebrows. Many actors have raised an objection, demanding MeToo accused Sajid's ouster from the reality show. And, joining them is Delhi Commission for Women chief Swati Maliwal, who wrote a letter to Information and Broadcasting Minister Anurag Thakur seeking Sajid Khan's removal from the BB16 house. Now, Swati has revealed that she is being harassed and is getting rape threats on social media.
Taking to her Twitter handle, the DCW chief in her post mentioned that she has been getting rape threats on Instagram ever since she wrote the letter to the I &B minister demanding Sajid's removal from Bigg Boss 16. Swati Maliwal has also filed a complaint with Delhi Police in this matter. She shared screenshots of the threats and wrote, "Ever since I wrote a letter to the I&B minister to get #SajidKhan out of Bigg Boss, I have been receiving rape threats on Instagram. Obviously, they want to stop us. I am filing a complaint with Delhi Police so that they can register an FIR and investigate the matter. The ones behind this should be arrested soon." ALSO READ:
DCW Chief Demands Sajid Khan's Removal From Bigg Boss 16: Writes Letter To Broadcasting Minister Anurag Thakur Owing To Sexual Misconduct Under #MeToo Movement
जब से #SajidKhan को Big Boss से बाहर करने के लिए I&B मंत्री को चिट्ठी लिखी है, तबसे मुझे इंस्टाग्राम पर रेप की धमकी दी जा रही है। ज़ाहिर है ये हमारा काम रोकना चाहते हैं। दिल्ली पुलिस को शिकायत दे रही हूं। FIR दर्ज करें और जाँच करें। जो लोग भी इनके पीछे है उनको अरेस्ट करें! pic.twitter.com/8YBq5oJ5TV

— Swati Maliwal (@SwatiJaiHind) October 12, 2022
Swati Maliwal had earlier expressed her dismay for roping in Sajid Khan on the show after BB16's first episode was aired. She slammed the makers for giving a place in the house to Sajid who had been accused by nearly ten women of sexual harassment and inappropriate behaviour during the MeToo movement in 2018.

Several celebrities including TV actress Devoleena Bhattacharjee, Urfi Javed, singer Sona Mohapatra, and Mandana Karimi among others have objected to Sajid Khan's participation in the controversial reality show Bigg Boss 16.