SHOCKING! Ex-WWE Star Sara Lee Died By Suicide Autopsy Report Confirms She Had Bruises On Her Body-REPORTS
Sara Lee began her career in Michigan's small town called Hope, graduating in 2010 from Meridian High School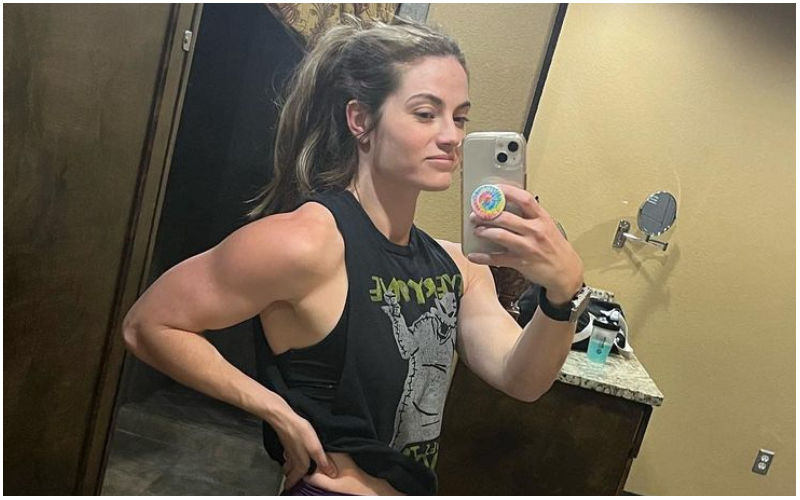 Former WWE star Sara Lee died by suicide in October, last year. An autopsy report from the Bexar County Medical Examiner, suggests TMZ Sports. The official documents obtained by NBC News say Lee, 30, had alcohol and pills in her system at the time of her death, and had ingested amphetamines, doxylamine and alcohol.

The autopsy report also suggests that the bruising on her head and body may be due to falls and she had suffered while being intoxicated, reports TMZ. The report also shared that the wrestler left behind "letters of intent at the scene" before she passed.
Earlier this year, a source close to Lee's family told PEOPLE magazine that alcohol was likely a factor in her death. The report also quoted a source saying Lee "was heavily drinking [the night she died]" and was later found by her husband Cory James Weston (who goes by the ring name Westin Blake).
"He [Westin] had just come back from working in Orlando. He took the kids somewhere and came back and found her. It was sudden," the report continued that Lee was "never that person you would think would do this," according to the insider. "There were never any signs."
In a Facebook post in October, her mother announced the news saying that the family is "in shock" after Lee's sudden death. "It is with heavy hearts we wanted to share that our Sara Weston has gone to be with Jesus," she wrote. "We are all in shock and arrangements are not complete."
She continued, "We ask that you respectfully let our family mourn. We all need prayers especially [Sara's husband] Cory and her children."
For the unaware, Lee began her career in Michigan's small town called Hope, graduating in 2010 from Meridian High School, where she was on the track team and competed as a powerlifter. She debuted on season 6 of the Tough Enough competition series, and was crowned the season's winner which came with a $250,000 contract from the WWE.
Image Source: Instagram