SHOCKING! Internet Express Concern Amid Spike In Heart Attack Cases; Netizens Shares Chilling Incidents Recorded On Camera-WATCH
Twitteratis took to their Twitter handle and shared videos of shocking incidents from daily life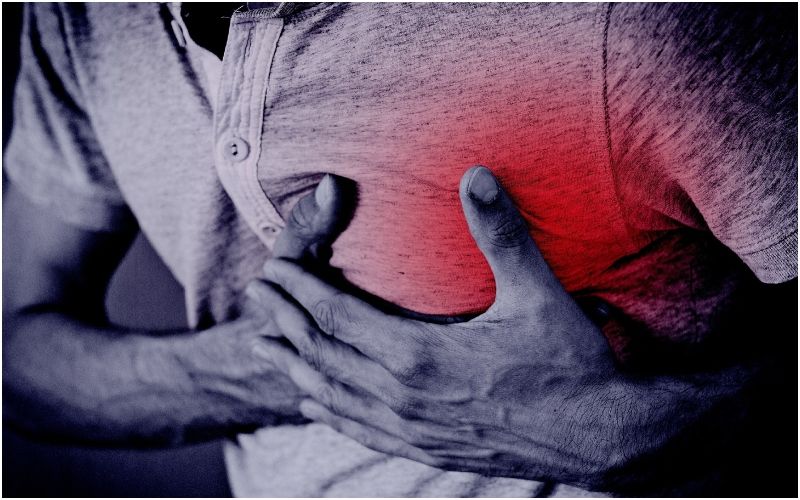 Amid the unprecedented rise in heart attack cases and cardiac arrests among young people, the internet has expressed its concerns about the same. The bizarre phenomenon was first observed following the deaths of celebrities like singer KK, comedian Raju Srivastava and actor Siddharth Shukla and the news of their shocking demise sent shockwaves across the nation.

Expressing their concerns, Twitteraties took to their Twitter handle and shared videos of such shocking incidents from daily life where people were seen collapsing on camera as they suffered a heart attack. Following this, #heartattack is currently trending on Twitter and videos of the same have been pouring in from all quarters.
With #heartattack trending, keep Tab Aspirin 300 mg in your pockets/wallets always & pop it asap if u develop sudden severe chest pain/radiating to neck-left arm. Don't neglect a chest pain as gastritis. Evaluate evaluate. Your heart, your life. Don't let the valentine fail you.

— Dr Edmond Fernandes (@Edmondfernandes) December 4, 2022
However, Dr Edmond Fernandes in his latest Tweet tried to raise awareness on the importance of being vigilant about chest pain and recommended carrying a 300 mg aspirin along always.

मौत LIVE

मेरठ में चार दोस्त घूमने निकले। एक 25 साल के युवक को छींक आई और वहीं मौत हो गयी। हार्ट अटैक से।
अगर अभी भी लोगों को लग रहा है कि यह डराने की बात और इससे परहेज़ करना चाहिए। इसे इग्नोर करना चाहिए तो क्या कहें।

Video via @sachingupta787 pic.twitter.com/DdIN0nP1na

— Narendra nath mishra (@iamnarendranath) December 4, 2022
In a shocking video, a bus driver can be seen suffering from a heart attack while behind the wheel and in another, a teacher in UP suffers from the condition during the morning prayers at school; in another video, a teenager is seen collapsing only after a sneeze while roaming around with friends. In another video, a bride collapsed while dancing at her wedding due to a heart attack.
SYMPTOMS OF HEART ATTACK
As per the reports, a heart attack is known to be a medical emergency wherein the blood and oxygen supply to the heart is disrupted due to the blockage in one of the arteries. The telltale signs of a heart attack include:
Pain or discomfort in the neck and back
During a heart attack, the patient is usually responsive unlike in the case of a cardiac arrest when heart function stops suddenly.
Image Source: Instagram