SHOCKING! Kylie Jenner REGRETS Getting B**b Job At The Age Of 19! Claims She 'Had Beautiful Breasts Before'
Kylie Jenner has claimed that she would be heartbroken if her daughter wanted to get her body done at 19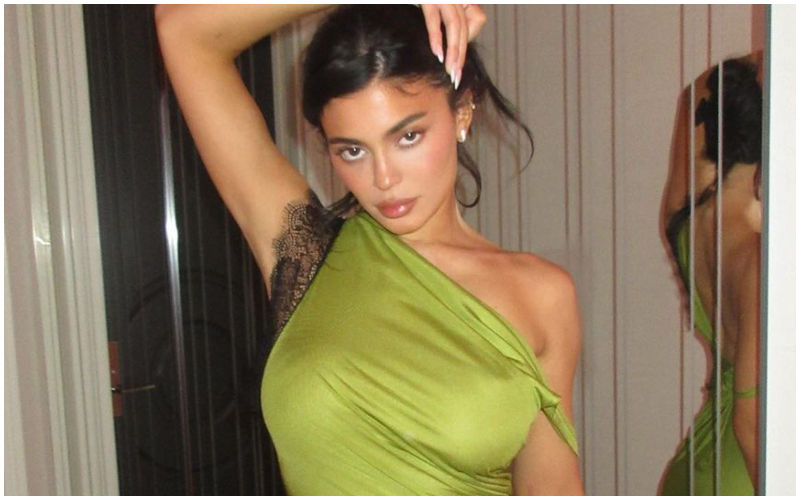 Kylie Jenner has somehow ended the debate around natural boobs vs getting breast implants. The Kardashian-Jenner clan are popularly known for promoting unattainable beauty standards and Kylie's latest claims might even change the narrative the family has set in the fashion industry.

During the season 3 finale, Kylie finally admitted to having got a boob job when she was 19. The 25-year-old makeup mogul had denied going under the knife for years and has now revealed that she is not quite impressed with the result.
"Like, they were still healing. I had beautiful breasts. Natural t–s. Just gorgeous. Perfect size, perfect everything. And I just wish, obviously, I never got them done, to begin with. I would recommend anyone who is thinking about it to wait until after children," Kylie concluded.
Interestingly, the ultra-full pouts and extreme hourglass figures, which were heavily popularized by Kardashian culture, are somehow going out of trend and several patrons have reconsidered their choices. To top it all, the surgeries appear to be falling out of favour - even among the sisters themselves.
The demographics of audience members that tune into the show every week are mainly women ages 18 to 49. And over the years, the Kardashian-Jenner sisters appear to have successfully influenced several teenagers and adults to undergo the knife, only to regret their decision.
Now, Kylie has claimed that she would be heartbroken if her daughter wanted to get her body done at 19. Well, the fashion mogul's revelation has seemingly put the show and the stars' ideas in a backstep, forcing the individuals to question every aspect of their life.
Talking about her daughter, Kylie added, "She's the most beautiful thing ever. I want to be the best mom and the best example for her. I wish I could be her and do it all differently because I wouldn't touch anything."
As per the media reports, in 2016, Kylie had said that her increased breast size was due to "that time of the month" and that they would "deflate." She also said that she wore a push-up bra which promises to boost the wearer's bust by two cup sizes.
Image Source: Instagram