SHOCKING! South Indian Actress Shamna Kasim SHOWERED With Gifts Worth 30 Crores By Businessman Husband Shanid Asif Ali- Read Reports
Shamna Kasim received gifts worth Rs 30 crores from her Dubai-based businessman husband Shanid Asif Ali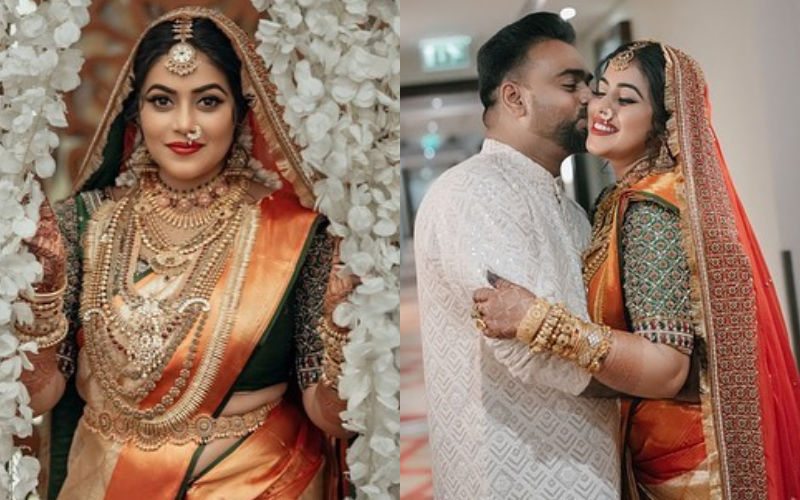 Weddings are one of the most precious moments between two people who vow to spend the rest of their lives together. The bride and groom especially go through a lot of emotions, from anxiety over the ceremonies taking place on time to excitement about the beautiful future they will build together. For a bride, some of the highlights of the wedding season are getting to wear beautiful sarees and lehengas and getting gifts from family members, in-laws, and sometimes even the significant other.
South Indian actress Shamna Kasim recently got married in a lavish ceremony with the man of her dreams. She got hitched to Shanid Asif Ali, a Dubai-based businessman. She had even taken to Instagram to post pictures and videos from her special day, showing off her outfits and jewellery.

Recent reports suggest, the new bride was showered with expensive gifts by her hubby. According to Bollywood Shaadis, Shanid is the CEO of the JBS Group of companies. He gifted her 2,700 grams of gold, which reportedly costs around Rs 1.30 crore, He even gifted her a bungalow and an expensive car.

If reports are to be believed, the bungalow alone costs approximately Rs 25 crores. Yes, you read that right! The combined worth of all his gifts to Shamna are estimated to be around Rs 30 crore. Even though the reports aren't confirmed by either party, fans are happy to see their favourite star enjoying a lavish lifestyle.

Talking about her Instagram post, the actress was seen donning an orange kanjeevaram bridal saree paired with a heavily embellished green blouse. A dupatta on her crown area, gold jewellery including a kamar bandh and glam makeup completed her wedding look. They had a south Indian-style wedding. He groom was seen in a white-hued ensemble.

From mushy pictures, varmala moment to family photos, Shamna shared glimpses of her wedding with her fans. She captioned the pictures, "I know it is a little overwhelming, but I promise to be with you through thick and thin and support you forever."
Image Source: Instagram