SHOCKING! Tanzanian Star Kili Paul ATTACKED With Knife And Sticks By Five Men; Says, 'I Was Beaten, Pray For Me'
Tanzanian star Kili Paul was recently attacked with knife and sticks by five unidentified individuals. He has asked his fans to pray for him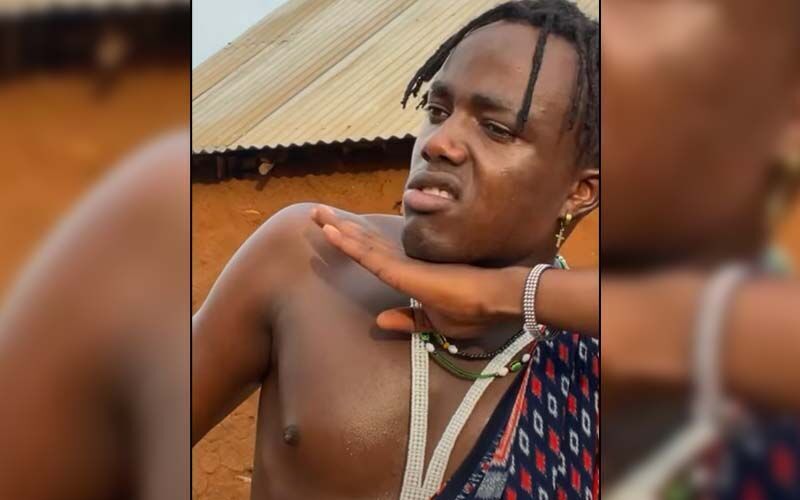 Tanzanian star Kili Paul, who lip-syncs to Bollywood songs, was attacked with knife and sticks by five men. Yes, you read that right! Kili was badly beaten by five unidentified individuals. On Sunday, Kili, who often shares his entertaining videos on social media, shocked fans by sharing videos of him lying on a stretcher. One of the clips, on his now-expired Instagram Stories, featured him with a bandage on his right hand's thumb. There were also injury marks on his left leg.
Kili later shared the clips as a short video on his YouTube channel. According to his Instagram Stories, he was injured and also got five stitches. He requested his fans to pray for him.
Kili along with his sister Neema Paul create videos. The brother-sister duo enjoy great fan following on social media. They grabbed attention after videos of them mouthing Bollywood songs and popular dialogues went viral.
The brother-sister duo are immensely talented. Kili often interacts with his fans and keeps them entertained to the fullest. For the uninitiated, in February, Prime Minister Narendra Modi had mentioned the brother-sister duo during his monthly radio programme Mann Ki Baat after they sang Indian National Anthem on Republic Day and also paid tribute to the late legendary singer Lata Mangeshkar.
Image Source:Instagram/KiliPaul