Shraddha Walkar's MURDER On Instagram Reels? Influencer Aarush Gupta Recreates DELHI Killing; Netizens Demand Action Against 'This Sick Minded Person'!
Aftab Poonawala reportedly sawed Shraddha Walkar's body into 35-pieces and preserved them in a fridge, he ordered under her name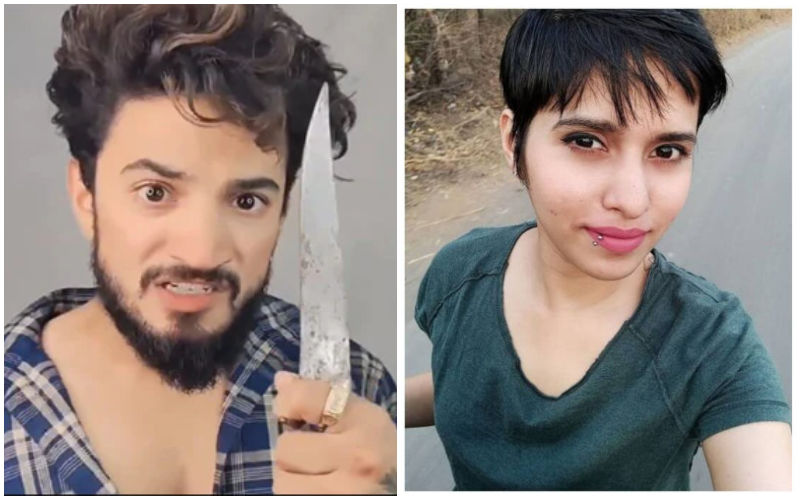 The Shraddha Walkar murder case sent tremors across the nation and many have demanded the hanging of her boyfriend Aftab Poonawala. The 27-year-old was allegedly killed by her live-in-partner in Delhi in May this year. Reportedly, he sawed her body into 35-pieces and preserved them in a fridge, he ordered in her name. For almost the next three weeks he gradually began disposing of them at different locations across the city over 18-days.

However, while the entire nation mourns for Shraddha's demise, a social media influencer is apparently lynching on the opportunity by trying to milk fame via viral content. The video creator has been dubbed "insensitive" by social media users for creating an Instagram reel about the murder case.
In a video shared by a Twitter user, Gupta - who does not seem to have any prior knowledge of the case - was seen enacting what seemingly conspired between Aftab and Shraddha. The video also featured Om Shanti Om's Danstaan-E-Om Shanti Om song in the background of the video.
"Shraddha Walkar case is now an influencer reel topic. Trigger warning: Violence, murder, abuse," Twitter user Nirwa Mehta wrote in the caption of the video.
The clip instantly sparked public scrutiny, however, the influencer claimed that his post is supposed to spread awareness. But, it seems the internet has already figured out what the video aims at and users have rightfully called out his "sick" content and slammed Aarush Gupta for the reel.
"Not everything is content. Even if their motive was to spread awareness about the case, they could've done without enacting it, this is a legal issue, more of which a sensitive one," wrote one user. "This is sick," said another.
"This is insane. They are making a mockery of such kind of brutal case. Shame," another user said while sharing Mr Gupta's video on the microblogging platform. "What kind of sick society do we live in?" another user wrote.
For the unversed, Aarush Gupta has a massive fan following of around 179,000 followers on Instagram and more than 300,000 subscribers on YouTube.