Sidhu Moosewala MURDER: Post-Mortem Reveals His Body Had 25 Bullet Wounds, Including Bullet In Skull, His Internal Organs Were Injured-Report
The autopsy report revealed that around two dozen entry and exit bullet wounds were found on Sidhu Moose Wala's body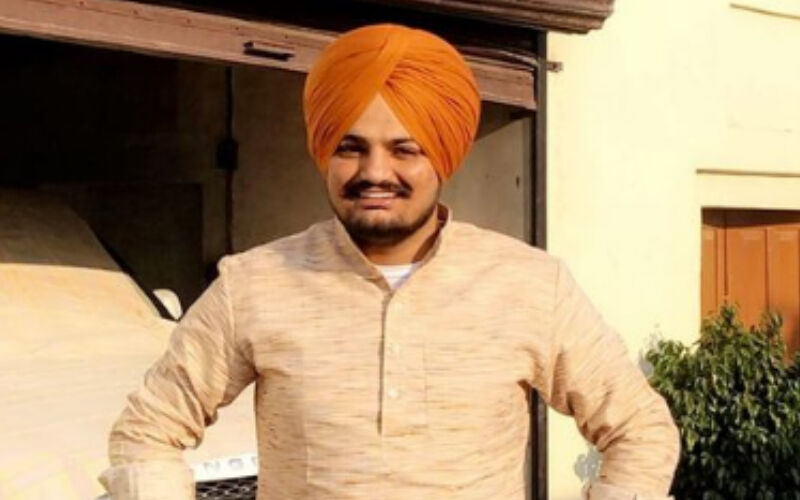 Popular Punjabi singer and politician Sidhu Moosewala's death sent shockwaves across the entire nation. On Sunday, Moose Wala was shot dead by unidentified assailants in Jawaharke village of Mansa district, a day after the Punjab Police withdrew his security. Reportedly, more than 30 rounds were fired on the car Sidhu was driving. Now as per the latest reports, around two dozen entry and exit bullet wounds were found on Sidhu Moose Wala's body.
As per the India Today report, a panel of five doctors completed the post-mortem of the singer and found over two dozen bullets, including one in the skull, pumped into Moose Wala. Excessive bleeding could have resulted in his death. Sources said that there were injuries to the internal organs of Sidhu Moose Wala. His viscera samples have been sent for further examination. Furthermore, the autopsy report stated that Moose Wala's body's right elbow was broken due to bullet injuries. He sustained maximum bullets on his chest and abdomen while two bullets were found on his right leg. ALSO READ:
Sidhu Moose Wala Shot Dead: Kapil Sharma, Shehnaaz Gill, Ranveer Singh, Vicky Kaushal, Ajay Devgn Mourn Punjabi Singer's Tragic Death
Meanwhile, a forensic team is reportedly investigating Sidhu's car at Punjab's Mansa Police Station. Multiple bullet holes were found in the front and both sides of the car which indicated the SUV was intercepted from all sides and shooters fired multiple rounds.

In the latest development, Gangster Lawrence Bishnoi, who is serving time in Delhi's Tihar Jail, has reportedly claimed responsibility for the murder of Sidhu Moose Wala. Bishnoi's lawyer has moved to court to stop the Punjab Police from taking him with them. In his petition to Delhi's Patiala House Court, Lawrence Bishnoi stated he should not be handed over to the Punjab Police because he fears he would be killed in an "encounter".