Sidhu Moosewala's 15-Year-Old Pakistani Fan ARRESTED For Inviting People For Aerial Shooting On His 1st Death Anniversary-REPORTS
The Pakistani Fan was identified as Sharjil Malik and he uploaded a poster of Moosewala on his Facebook wall, inviting people to attend the singer's first death anniversary event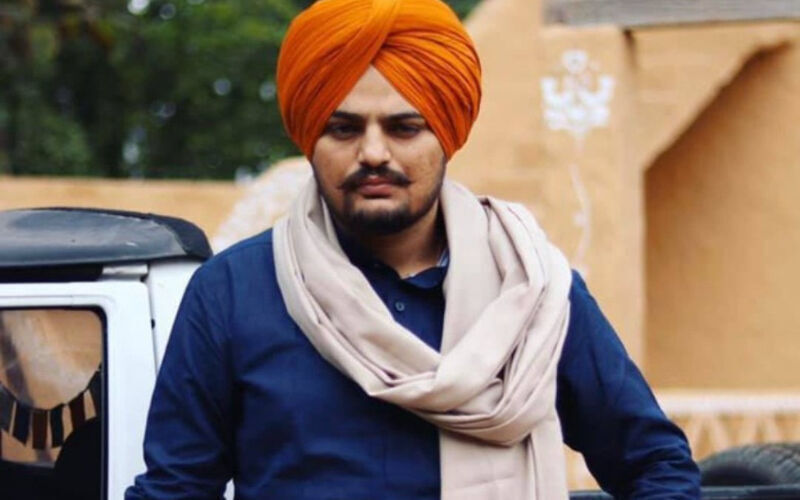 Late singer Sidhu Moosewala's 15-year-old fan from Pakistan has been making waves on after he was arrested in the Punjab province of Pakistan. As per the reports, the teenager invited people for an aerial firing programme on the occasion of the first death anniversary of the celebrated Punjabi singer via social media, said police on Tuesday.

The poster invited people "…to remember the late Punjabi singer and aerial firing will be held in the manner he (Moosewala) used to do."
Punjabi Singer Shubdeep Singh Sidhu popularly known as Sidhu Moose Wala, glorified the use of weapons and violence in the songs and even flaunted the sophisticated weapon in his music videos met his end with the same.
"A neighbour of Malik filed a complaint with the local police informing his plan of holding an event to commemorate Moosewala's first death anniversary with aerial firing at his residence on May 29," said police officer Aslam Shahid adding, "The complainant also attached a social media post of Malik. Acting on this, police arrested him on Sunday, a day before the event was scheduled."
The official also maintained that the teenager was released after he tendered a written apology, and his father gave an undertaking that he (Malik) would not indulge in such activities.
Moosewala was shot dead by six assailants at Jawahar Ke village in Punjab's Mansa district on May 29 last year.
Following the singer's assassination, a banner was raised in Okara city, condemning his murder and demanding the Indian government to arrest his killers.
The singer-rapper enjoyed a cult following in India and abroad with songs like "So High", "Same Beef", "The Last Ride", "Just Listen", and "295".
On Monday, Rahat Fateh Ali Khan paid an official tribute to Sidhu Moosewala during his concert in the USA. During his performance in Oakland, California, he took a moment to remember Moosewala. During his performance, when the audience kept cheering for him, Khan stopped and dedicated his next track to the late Punjabi singer on his first death anniversary.
His dedication is now being seen as a respected gesture to encourage art that transcends borders and countries.
Image Source: Instagram