Singer R Kelly Sentenced To 30 years of Jail Over Sex Trafficking Crimes And Racketeering-REPORTS
R Kelly, in September 2021, was found guilty on all nine charges he faced, including the most serious of racketeering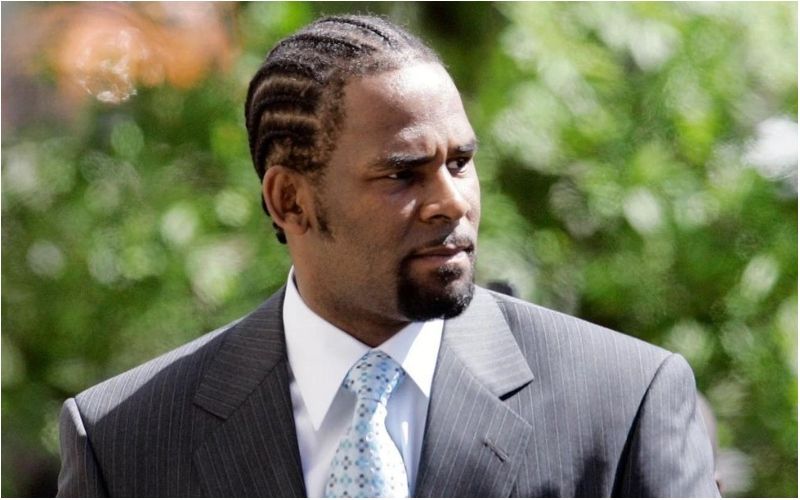 American R&B singer R. Kelly has been sentenced to 30 years in prison for using his celebrity status to sexually abuse women and children, reported BBC.

Now, in a recent landmark development, Judge Ann Donnelly has handed down the term in Brooklyn federal court nearly after the 55-year-old Kelly who was convicted by a New York jury.
In the latest tweet, the US attorney's office for the Eastern District of New York said: "The verdict is in: R. Kelly has been sentenced to 30 years." The prosecutors even urged the court to put the I Believe I Can Fly artist behind bars for at least 25 years, as they maintained that he still "poses a serious danger to the public."
Earlier in September last year, the R&B star was found guilty on all nine charges he faced, including the most serious of racketeering.
Meanwhile, the singer's lawyers pointed out that he will appeal. Ahead of his sentencing, a handful of women took the stand to confront Kelly.
A woman who is identified only as Angela termed the singer a 'Pied Piper' who "grew in wickedness" with every new victim. R. Kelly even managed to break spirits of many more who chose to remain unnamed in the case.
"I literally wished I would die because of how you made me feel," said one.
According to the latest BBC reports, Kelly was dressed in prison khakis and dark glasses and declined to make a statement of his own. Furthermore, he also did not react as the verdict was handed down.
US District Judge Ann Donnelly also pointed out that the celebrity use sex as a weapon, forcing his victims to adopt unspeakable methods and saddling some with sexually transmitted diseases. "You taught them that love is enslavement and violence," she said.
The court also heard how Kelly used how a singer popular singer used his influence to lure women and children into sexual abuse over two decades. The court hearing also revealed how he trafficked women between different US states, assisted by managers, security guards and other members of his entourage.
Kelly had illegally obtained paperwork to marry singer Aaliyah when she was 15 in 1994, seven years before the singer died in a plane crash. The previously leaked certificate listed Aaliyah's age as 18, however, their marriage was annulled months later, reported BBC.
Jovante Cunningham, a former backup singer for Kelly, said she never believed this day would come. "There wasn't a day in my life up until this moment that I actually believed that the judicial system would come through for black and brown girls," she told reporters, as quoted by BBC.
She continued, "I stand here very proud of my judicial system, very proud of my fellow survivors and very pleased with the outcome."
Given the seriousness of his crimes, federal prosecutors recommended that Kelly be sentenced to more than 25 years in prison, as it is needed "to protect the public from further crimes".
However, his lawyers called for a sentence of 10 years - the mandatory minimum for his conviction - or less.
They portrayed Kelly as growing up poor in a household rife with domestic violence and suffering sexual abuse from a young age. They said he was "devastated" by the sentence and planned to appeal, reported BBC.
Image Source: Instagram/ yafmzim