Smriti Irani Gets TROLLED As Netizens Call Her 'Hypocrite' For Lying About Her Daughter Not Being A Restaurant Owner In Goa-READ TWEETS
Several netizens have slammed Smriti Irani as they claim she is lying about her daughter Zoish Irani running a restaurant in Goa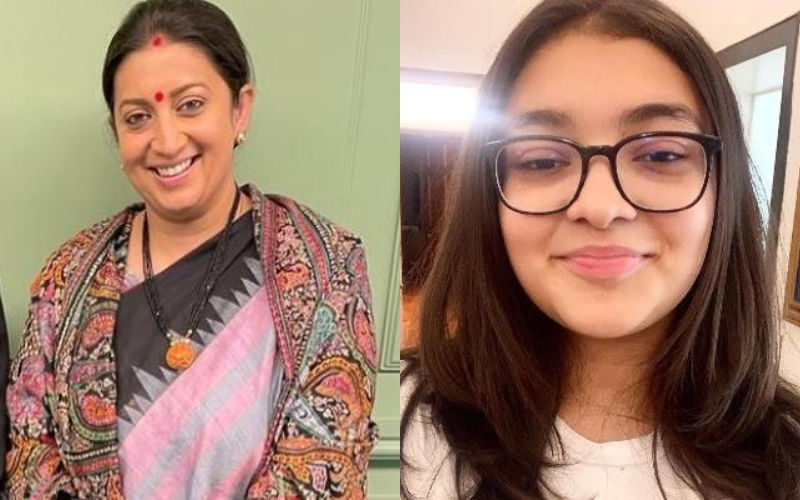 Actress turned Politician Smriti Irani has dismissed the claims that her daughter Zoish Irani is running a restaurant in Goa. Addressing the press conference, the Union Minster slammed Congress and alleged that they are dragging in her 18-year-old daughter because she has questioned Rahul Gandhi and Sonia Gandhi about loot of Rs 5000 crore. However, a certain section of netizens are not convinced with Smriti and took to social media to prove that her daughter Zoish is the owner of a restaurant and bar in Goa.
Several netizens have claimed that Irani is just lying to protect her daughter. Some also called the former actress a 'hypocrite'. One user posted a video of Smriti's daughter where she was seen talking to a person about her restaurant. Zoish confessed to being the owner of the restaurant where they both were sitting and discussing cuisines. The post was captioned, "Some members of BJP are shamelessly claiming that the owner of the bar is not the daughter of 'Tulsi' ji, this video is for them. #smritiiranidaughter स्मृति ईरानी Tell me it's fake recording."
Meanwhile, while defending her daughter, Smriti Irani said, "My daughter's fault is that her mother holds a press conference on the loot of 5,000 crores by Sonia and Rahul Gandhi. Her fault is that her mother fought against Rahul Gandhi in the 2014 and 2019 Lok Sabha polls." Irani has also threatened to take strict action against those spreading false news about her daughter.
Image Source: Instagram