Solar Eclipse of 14th December 2020: watch Stunning Photos of Last Surya Grahan of This Year
The last Solar eclipse of 2020 happened on Monday. Netizens from South America, Argentina, Chile and some more places have bombarded the social media with breathtaking images of teh occurrence. Best ones.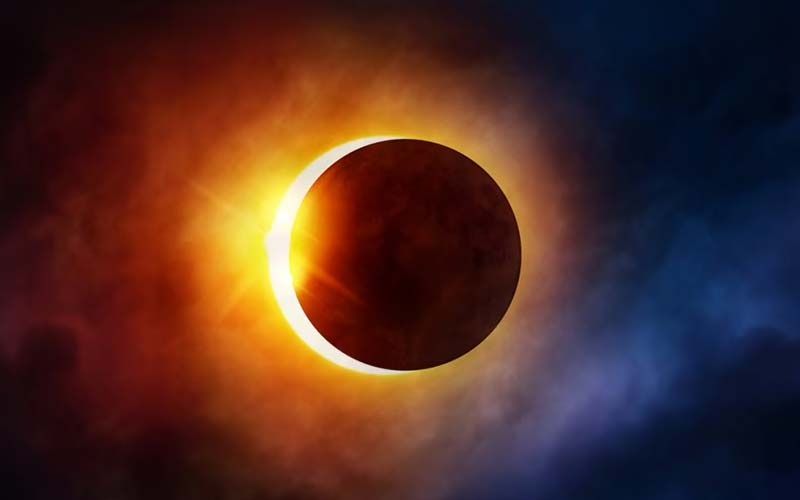 This Monday on 14th December, the Earth witnessed last solar eclipse or Surya Grahan of 2020. This phenomenal event initiated at 7:03 PM for IST and concluded around 12:23 AM on December 15 as per the reports. Sky-watchers from some parts of South America, Argentina and Chile thoroughly enjoyed this fascinating occurrence. Also, south-west Africa, Antarctica and other southern parts of America, Atlantic and the Indian Ocean experienced a partial solar eclipse. Unfortunately, this celestial event was not visible from Asian countries.
The mesmerized netizens who got a chance to visually enjoyed the occurrence shared stunning pictures and videos. So, if you are interested in space activities, you must not miss the chance to see how this fascinating event looked from the Earth.
When a complete solar eclipse happens, the moon blocks the sun majorly, while a partial eclipse occurs, the Sun gets partially covered by the moon. When you see the ring of fire effect during Solar eclipse, that is the moon which covers the Sun from the middle. As the moon is smaller than the Sun, it looks like a ring of flame surrounded by a dark disk. Some people snapped the partial solar eclipse and some captured the light-shadow effects on the Earth. So, take a look at these amazing pictures and videos. The ones are here:
there's an eclipse happening right now and I want yall to know this is how leaf shadow looks like #Eclipse2020 pic.twitter.com/y5xYoHJVFy

— 🕷️ (@miliddaeng) December 14, 2020
Image source: twitter/Erndira38788489/BarrixLaw/couldbesteve/_yuuru/el_lucardo/oman170490/JoaquimCampa/miliddaeng