Stranger Things Season 5 Episode 1st The Crawl: Fandom Has Bitter Sweet Reactions, Write, 'Don't Know What Emotion To Feel'- Read Tweets
Stranger Things season 5's first episode's title is out, and netizens are left wanting for more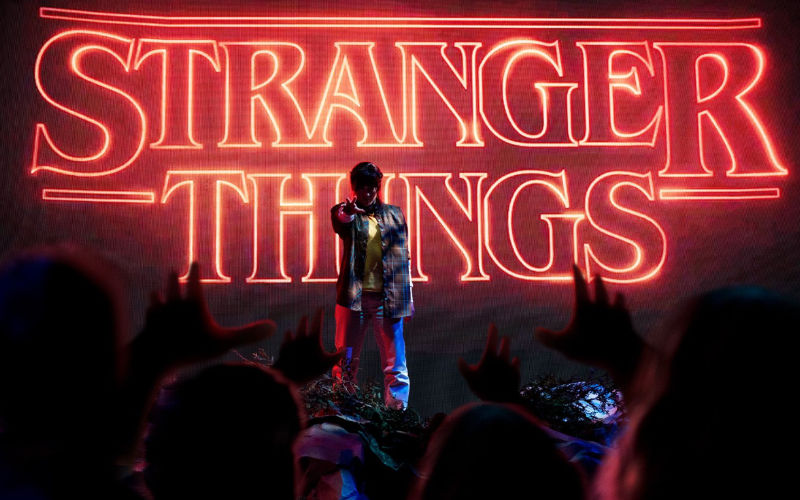 Netflix's Stranger Things has a huge fanbase all across the world. The supernatural-horror drama series has gripped the audience's attention for four seasons. The makers are trying their best to keep the fandom invested in the web show. On November 6, the series completed six years, and the makers dropped a special surprise for their fans.
Yes, you read that right! The official Twitter account of the series dropped the title of the first episode, and the fans couldn't keep calm. Sharing a picture of the front page of the script, the makers tweeted, "season 5. chapter one. the crawl. happy stranger things day." Written by the Duffer Brothers, the series stars Winona Ryder, David Harbour, Millie Bobby Brown, Noah Schnapp, Sadie Sink, Finn Wolfhard, and Joe Keery among many others, in pivotal roles. ALSO READ:
SHOCKING! 'Stranger Things' Inspired Halloween Decor Invokes Panic Among Netizens, VIRAL Video Shows Human Body Hanging In Mid Air-WATCH!
The fandom had a bittersweet reaction to the tweet. While some pointed out that the title was already leaked, the majority expressed their sadness that this would be the series' last first episode they would ever get to watch. Many people shared memes about how they were trying to decipher what would happen in the show based on the title itself. One fan tweeted a clip from Camila Mandes's movie Do Revenge, where she exclaims in a sarcastic tone, 'I'm shocked!'
Check out the tweet here:
If reports are to be believed, season 5 will be the show's last season and will be released at the end of 2023 or the beginning of 2024. It was earlier reported that season 5 will most likely be shorter than season 4 and that 'the series as a whole very well may have a "Return of the King-ish" ending'.

Image Source: Twitter/StrangerThings