Suresh Raina Reveals How He And MS Dhoni Decided Their Retirement Date, Says They 'Hugged And Cried' After Announcing Their Retirement
Former Indian captain MS Dhoni as well as Suresh Raina announced their retirement from International cricket on social media on August 15. Here's how they chose the retirement date. Read on!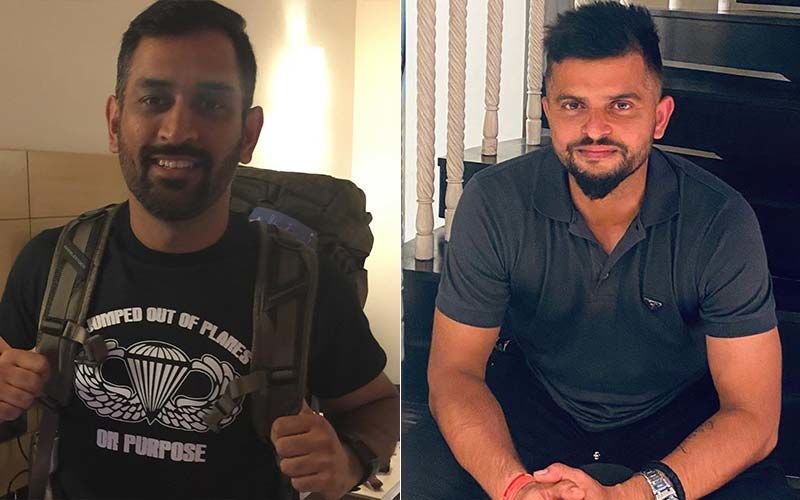 It was on August 15 that former Indian captain MS Dhoni announced his retirement from International cricket via a post on social media. Within minutes, Suresh Raina also announced his retirement and following the news of their retirement, wishes and tributes started pouring in from every corner of the world. Both the cricketers were at the Chennai Super Kings camp, and they had arrived there on Friday to begin the prep for the upcoming Indian Premier League (IPL). Now, in a recent interview, Suresh Raina explained how the retirement date was chosen, and what went down after they announced their retirements from international cricket.
While speaking to Dainik Jagran, Suresh Raina said that he was aware that MS Dhoni would announce his retirement after he reached Chennai, and so he was mentally prepared. He then explained the significance of the day and how they chose that very date to make the announcement. "We had already made up our minds to retire on Saturday (August 15). Dhoni's jersey number is 7 and mine is 3- put it together and it makes 73. And on August 15, India completed 73 years of independence, so there couldn't have been a better day," said Suresh Raina.
Suresh Raina also shared that after they both announced their retirement, they 'hugged each other and cried'. Later in the night, they partied.
Image SOurce: Instagram/mahi7781/sureshraina3