Suresh Raina's Team Issues Statement After His Bail, 'He Was Not Aware Of Local Timings And Protocols, Regrets Unfortunate And Unintentional Incident'
After his arrest and subsequent bail, cricketer Suresh Raina's team issues a statement saying he wasn't aware of local protocols amid the COVID-19 pandemic.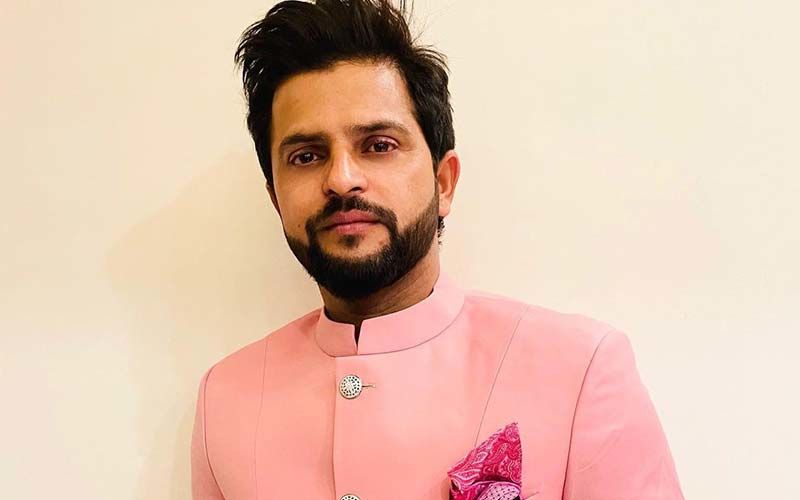 Yesterday night cricketer Suresh Raina was booked by Mumbai Police for late-night partying at a pub. Along with him, celebrities like Guru Randhawa, Sussanne Khan, and others were also arrested and later granted bail in the matter. The raid was conducted at Dragonfly Club located in Andheri's JW Marriot hotel. e was arrested under Section 188 of IPC, Bombay Police Act, and Epidemic Disease Act.
Now Suresh Raina's management team has released a statement on the matter and said he wasn't aware of the local timings and protocols, "Suresh was in Mumbai for a shoot which extended to late hours and was invited by a friend for a quick dinner post the same before him taking his flight back to Delhi. He was not aware of the local timings and protocols. Once pointed out, he immediately complied with the procedures laid out by the authorities and regrets the unfortunate and unintentional incident. He always holds rules and laws laid down by governing bodies with the highest regard and will continue to do so in the future as well."
ALSO READ: Mumbai Police Books Guru Randhawa, Suresh Raina And Sussanne Khan Amid A Midnight Nightclub Raid For Not Following COVID-19 Guidelines - Report
Sometime back, Vishwas Nangre Patil, who is the Joint CP Of Law and Order spoke to the media about it and said, "In view of this new strain of COVID-19, Maharashtra Government has imposed prescribed timings for pubs, discos and night establishments. Yesterday around 3 am in the night 27 customers and 7 management people were arrested. Under section 188 of the disaster management act and 33 W of the Mumbai Police Act. The females were released with 41 D notice whereas other male customers were arrested and later bailed out. Action is underway on the management team by Mumbai Police. So basically given COVID Mumbai Police had raided to stop the illegal activity".
ALSO RAD: Suresh Raina, Sussanne Khan, Guru Randhawa Booked By Mumbai Police; Joint CP Vishwas Nangare Patil Says, 'It's Not A Matter Of Drugs Or Rave Party'
When media reporters quizzed him for the celebrities' involvement in the matter, Patil said, "It's not a matter of drugs or rave parties. They were caught drinking late at night at a pub which wasn't allowed. So I would refrain from taking names". Also added, "What celebrity? I don't know the definition of celebrity".
Mumbai Police in the early hours of Tuesday had arrested all the celebrities for violating the social-distancing norms set by the Indian government amid the Covid-19 pandemic, as well as the night curfew imposed by the Maharashtra government that was recently announced.



Image source: Instagram/sureshraina3