Suriya Backs Wife Jyothika's Controversial Speech On Religion; Singam Actor Says: 'Humanity Is More Important Than Religion'
After Jyothika's old speech at an award function was mired down in controversy, her husband and South superstar Suriya came out in support of his wife and penned a long note, clearing the air. The Singam actor also added that he will teach his children that 'humanity is more important than religion'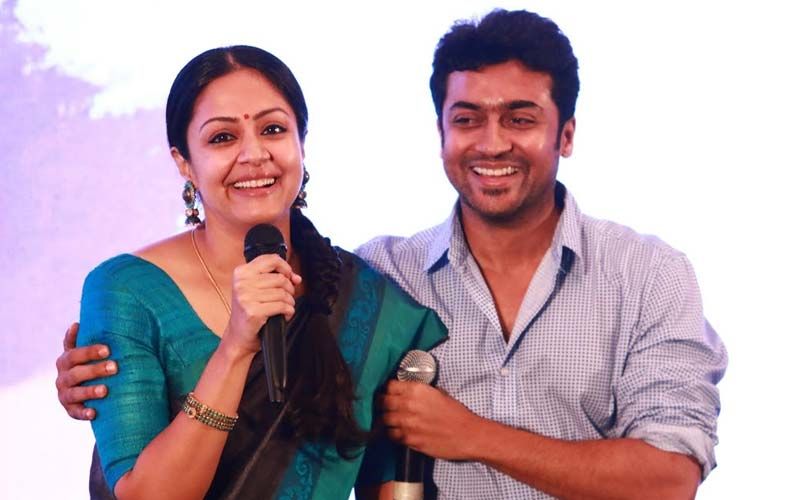 Just like any other Bollywood couples like Virat Kohli-Anushka Sharma, Ranveer Singh-Deepika Padukone, Priyanka Chopra-Nick Jonas and many more, in South, Suriya and Jyothika are one of the most celebrated couples. Recent at an award function, actress Jyothika made a speech saying that both people and government should take care of hospitals and schools the same way they look after the temples in the state. Unfortunately, this speech of hers didn't go down well with a certain section of religious groups which then led to a huge debate on social media. Not only that, some even hurled abuses and demanded an apology too. Now, this video has gone viral again amid Coronavirus outbreak.
Seeing so much venom against his wife, Suriya took to his Twitter handle and shared a long and deep note while extending support to Jyothika's controversial speech. His note read, "A comment made by my wife Jyothika at an award function long ago has been doing the rounds online and has led to debates as well. Jyothika has put forth the thought that as temples are held in high regard, schools and hospitals should be maintained in the same regard. Some people have been offended by this and equated it to a crime."
His note further read, "Such thoughts have also been espoused by spiritual leaders like Vivekanandha. Serving people is like serving God, and this is a belief that has been held in our society for a long time, even by people like Thirumoolar. But those who don't follow these writings or learning, won't even try to understand this."
Singam actor also added that he will teach the same to his children as well, "My family fully stands with her opinion in the speech, which is inspired by the teachings of spiritual leaders. We wish to teach our children that humanity is more important than religion."
Image source: YouTube / BehindwoodsTV