Taylor Swift POLITELY REFUSES To Perform At Glastonbury 2022, Turns Down Invite Despite Offering Confirmation In 2020!
Taylor Swift has 'politely declined' the invitation to perform at Glastonbury 2022.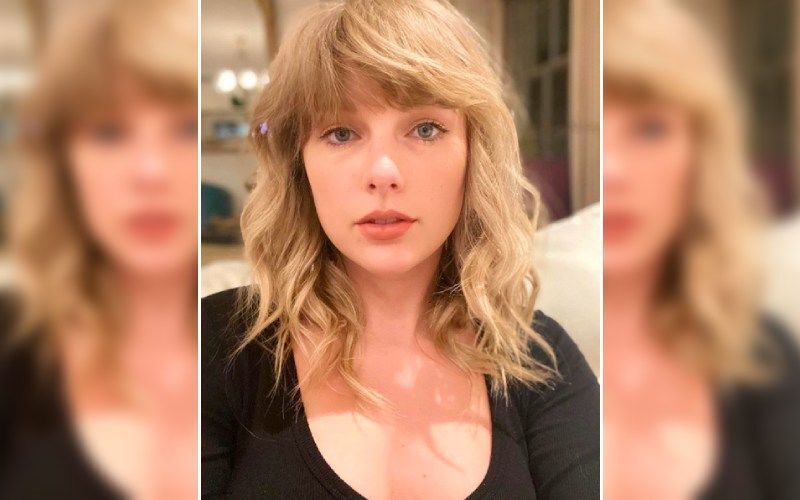 American pop-icon Taylor Swift has shelved all her plans to perform at Glastonbury 2022. She was scheduled to perform at the prestigious Somerset Festival with Paul McCartney and Kendrick Lamar two years ago, but the show was cancelled due to the Covid outbreak.

While she had the opportunity to headline the show this year, she was the one who reportedly refused the same.
There's nothing wrong with the festival itself, but Taylor Swift had to decline because she believes that, 'it's not the right time for her yet.' The singer, who was previously scheduled to perform at the event in 2020, has reportedly 'politely declined' the invitation to perform this year.
The Sun report quoted a source informed, "Taylor politely declined when she was approached because the timing just isn't right at the moment. Naturally, she would relish the opportunity to headline at some point. While performing is still on her bucket list, it is not a priority at the moment. She has old albums which she is still working on re-recording and getting those finished is her priority".
Taylor had first announced her Glastonbury Music Festival appearance in December 2019. She issued a statement through her Twitter handle as she wrote, "I'm ecstatic to tell you that I'll be headlining Glastonbury on its 50th anniversary - See you there!"
Later, Taylor spoke of her love for playing at various festivals, following the cancellation of Glastonbury in 2020 due to the pandemic. She said, "I wanted to ­perform in places I hadn't performed in as much, do things I hadn't done — like Glastonbury. I haven't done festivals, really, since early in my career. They're fun and bring people together in a really cool way. It's so sad. But I know it's the right decision."
"Taylor is one of the biggest and best artists on the planet, and we're just so pleased that she's coming here to Worthy Farm to join us for our fiftieth birthday celebrations," Emily Eavis, co-organizer of the festival said at the time of Glastonbury 2020 before it was eventually cancelled due to Covid 19 pandemic, as quoted by Meaww.
Now, if we are to go by the recent reports, much of the lineup from Glastonbury 2020 was expected to carry over to this year's festival, with Kendrick Lamar already confirming his appearance. Billie Eilish will perform at the famed Pyramid, while Diana Ross will perform at the coveted legends slot.
Image Source: Instagram/