The Marvels FIRST LOOK Goes Viral! Fans Are Losing It As A Merch Gives A Glimpse Into Superhero Trio's New Costumes-PIC INSIDE
Fans cannot stop losing it at the thought of the Captain Marvel sequel that will see Teyonah Parris' Monica Rambeau team up with Captain Marvel and Ms Marvel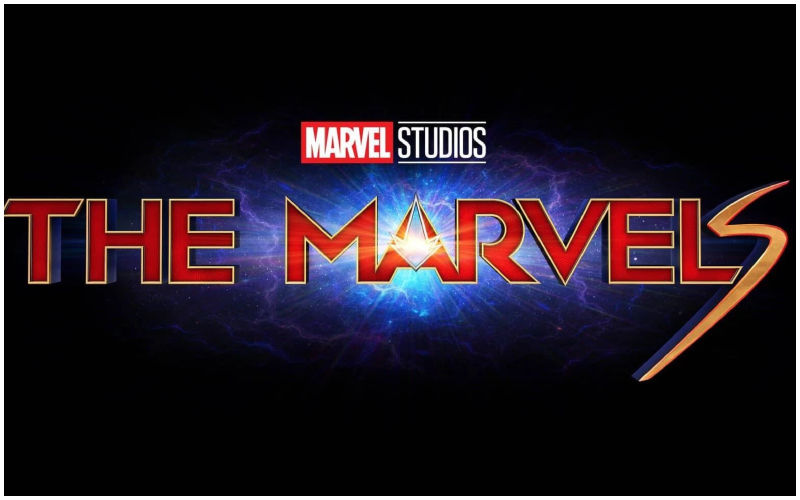 While the world is already reeling from the magnificence of Black Panther: Wakanda Forever, fans are gearing up to enjoy Phase Five's upcoming film - Ant-Man and the Wasp: Quantumania. The excitement around the upcoming MCU project is already high. However, yet another project titled The Marvels has got the internet buzzing.

Although, fans cannot stop losing it at the thought of the Captain Marvel sequel that will see Brie Larson's Carol Danvers team up with Iman Vellani's Ms. Marvel and Teyonah Parris' Monica Rambeau.
Notably, not too much is known about The Marvels, however, a slew of promo art gives the fans a glimpse into its first look at some of the costumes that the three starring superheroes will use.
While Brie Larson's Captain Marvel costume was already seen in the Ms. Marvel post-credits scene and Iman Vellani's Ms. Marvel costume was seen throughout her Disney+ show, the design for Teyonah Parris's Monica Rambeau costume was unknown, now it is no more a mystery.
The first glimpse of her costume comes courtesy of new merchandise for the film, which shows off all three superheroes posing in their new suits on a pillow.
Check out the first look below:
Evidently, Parris' Monica Rambeau can be seen suited up for the first time, in a costume which is quite similar to her comic book character's look. The suit sports a black and white design with a logo similar to Captain Marvel's place right at the centre.
For the unaware, she gained superpowers in WandaVision, however, the details about her powers are still kept under wraps.
Well, it will be interesting to see how she fits into the upcoming film.
Image Source: Instagram