The Spice Girls To REUNITE After 10 Years! British Pop Group To Gear Up For Live Perform At Coronation Concert Of King Charles III-REPORTS
The announcement was recently made by Buckingham Palace and stated that a special Coronation Concert would be broadcasted live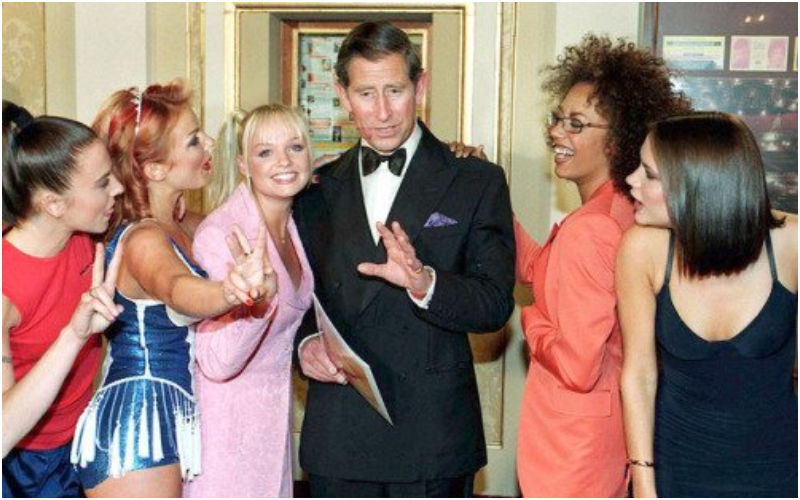 The Spice Girls, consisting of Geri Halliwell, Mel B, Victoria Beckham, Melanie C, and Emma Bunton, will reportedly reunite for his Majesty King Charles III's coronation which is scheduled on Saturday, May 6, 2023, 70 years on from his late mother's which he attended as a toddler.

As per the reports, the announcement was recently made by Buckingham Palace and stated that a special Coronation Concert would be broadcasted live from Windsor Castle on Sunday, May 7.
Meanwhile, the stars who will perform at the royal event are yet to be confirmed but, a new report claims that The Spice Girls will reunite especially for the historic event for the first time after 10 years!
The British girl group last performed together as a five in the closing ceremony of the London 2012 Olympics.
"Royal organisers are super keen to secure Britain's biggest girl band and the Spice Girls are seriously pondering a return to the stage as a five-piece for such a historical event. Certainly, the reality is that the Coronation is as special as The Olympics - a one-off celebration and unique performance. There is a general sense that a reunion could happen for something this significant. Mel B and Mel C are the ring leaders in the group, trying to make it happen," an insider was quoted as saying by The Sun.
Meanwhile, Mel B has hinted at a Spice Girl reunion as she previously said, "I can't tell you exactly, but there's going to be something that is going to be announced pretty soon. I am probably going to get told off. It is a project that we're very excited about. It will be all five of us."
In addition, Mel C has said how it was sad that the Spice Girls couldn't reunite for The Queen's Platinum Jubilee concert due to various commitments and responsibilities across five families.
For those wondering, King Charles III has a long history with the Spice Girls and has met them at various different events. Famously Geri Horner and Mel B broke royal protocol by giving the royal a kiss on his cheek and pat the bottom while saying he was "very sexy" back in 1997.
Image Source: Instagram,Twitter