THROWBACK! Mia Khalifa Shares Her Experience On Working As Pornstar; Gets Candid On Leaving Adult Film Industry, Says 'It Brings Me Deep Shame'
Mia Khalifa only worked in the adult film industry for three months and she bid adieu to her profession as a pornstar in 2015.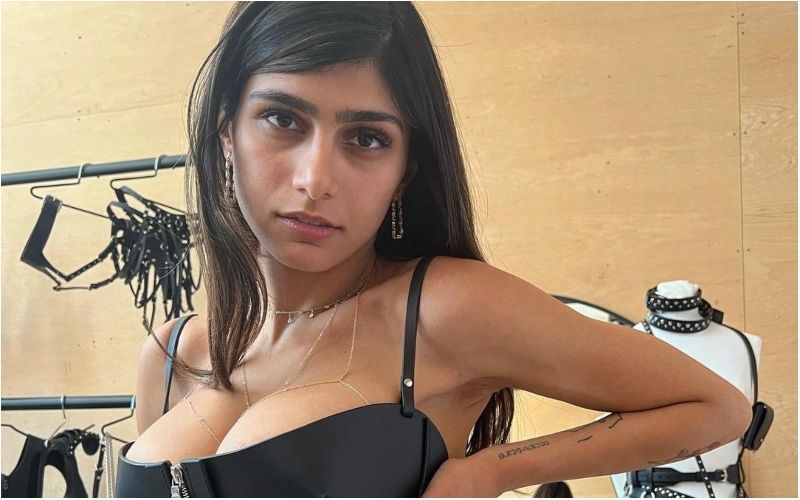 Today, former Pornhub legend Mia Khalifa is undoubtedly one of the most popular personalities on social media. However, initially, her career choice was met with controversy in Middle Eastern countries.

However, the demons from the past kept catching up with her even after quitting as a pornstar. To note, her videos often ranked on the top spot on certain adult film sites and she had often claimed that she was alienated and felt anxious even after quitting the adult film industry.
Speaking to BBC Hard Talk, Mia in 2019 had shared her experience of working in the adult film industry and revealed how several girls reached out to her after her then the interview was published.
Mia Khalifa has often been vocal about the issues that interest her, and in recent times she emerged as one of the influential personalities on social media. She has often raised concerns about the topics and troubles faced by women. She has even spoken about 'women empowerment', finding love, fighting through her insecurities and perceptions to accept that her fiancee's intentions were true.
In 2019, speaking with BBC Hard Talk, Mia shared, "After the interview came out, people started reaching out. All of my emails – my manager checks them. When he gets stuff like that, he filters them and sends them to me. And reading the words of some of these girls, who have been s*x-trafficked and forced into porn, and all of these stories of girls whose lives have been ruined by it and by men, who have taken advantage of them, and by contracts that they didn't even understand the jargon of, it makes me feel like, okay, maybe it was good that I started talking."
During the interview, Mia also shared that her family was unaware of her stint in the adult film industry initially. However, when they later came to know about it, they disowned her.
Image Source: Instagram