Tiger Woods Reveals His Days Of Being A Full-Time Golfer Are OVER After Serious Car Accident
Tiger Woods reflects on his "tough road" to recovery and said "I have so far to go… I'm not even at the halfway point."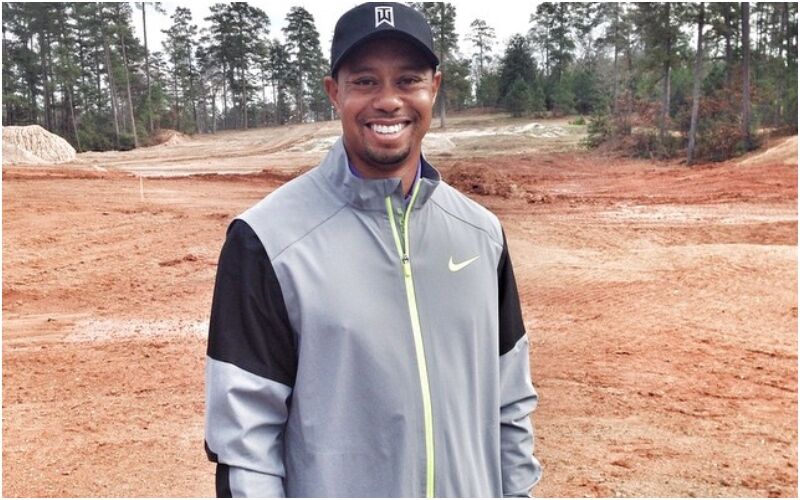 Tiger Woods says he expects to play golf but not very often. He has ruled out making a full-time return as a professional golfer following his career-threatening leg injuries. Nearly 10 months have passed since the golf player was seriously injured in a single-vehicle car accident.

Woods, in an interview with Golf Digest, spoke publicly about his golfing future for the first time since the accident earlier this year.


Reflecting on his "tough road" to recovery, Woods said, "I have so far to go… I'm not even at the halfway point."
Tiger shared that he nearly had to have his leg amputated, recalling, "There was a point in time when—I wouldn't say it was 50/50—but it was damn near there if I was going to walk out of that hospital with one leg."
After three months of bedrest, doctors allowed him to begin rehabilitation, which took longer than he anticipated.
According to Tiger, he started to work on moving around in a wheelchair, then he was promoted to crutches and now, he's able to walk on his own two feet.
The ace golfer has a greater appreciation for life, remarking that he yearned to leave the confines of his home during all those months of bedrest.
"Granted, it's a pretty nice house I've built for myself, but I hadn't been able to do the one thing I love to do: I love to go outside and just be outside," he shared. "Sometimes I just crutch and lay on the grass for an hour because I want to be outside."
Tiger also revealed that he is training for the occasional PGA Tournament, with the understanding that he will never be able to return to golf "full time ever again."
The 45-year-old shared, "I think that's how I'm going to have to play it from now on. It's an unfortunate reality, but it's my reality. And I understand it, and I accept it."
Tiger acknowledged that he's come back from similarly serious injuries and won the 2019 Masters, but remarked that it's not possible this time around: "I don't think that's a realistic expectation of me."
"I don't have to compete and play against the best players in the world to have a great life," he added.
Today, November 30, marks Tiger's first public appearance since his accident. He's all set to participate in the Hero World Challenge, a tournament that benefits his own foundation.
Image Source: Instagram/tigerwoods